Personal Injury Lawyers Protect Your Rights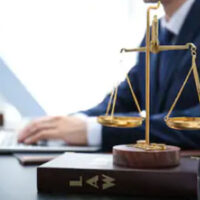 It is natural to be unsure what to do when you are in a situation you have never been in before. For many, this is true when they have sustained an injury in an accident. If you are wondering if you should be hiring an attorney to fight for compensation for your injuries or if you will be able to secure a settlement on your own, know that there are a lot of benefits to working with an attorney. A legal profession can help you obtain the maximum compensation amount possible.
A Miami personal injury lawyer has the experience required to push for larger settlement amounts so you will not end up in a situation where you are accepting a settlement that is far lower than you deserve. Also, if you are being offered a small amount, it is possible you need to secure more evidence, and an attorney can do this for you.
But Isn't the Insurance Company Going to Help Me?
Whether you are seeking a financial award from your own policy or the policy of another party, it is essential to remember that insurance companies are looking out for their own bottom line. Hiring a lawyer to work for you means you have a professional on your side fighting for your rights. Not only can your lawyer guide you through the process, they can negotiate directly with insurance companies, so you will not be trapped into saying the wrong thing to an insurance adjuster who will try to twist your words to get out of paying your full claim amount.
Things can get even more confusing for accident victims when claims are denied. Without legal representation, it can be very difficult to know what to do next. But a personal injury lawyer knows exactly how to push harder, which could include filing a lawsuit or pursuing other legal action.
Is This a Personal Injury Claim?
There are a range of harm that fall under the category of personal injury. Having a conversation with an attorney is a path to understanding if your accident injury could prompt a personal injury claim. A personal injury claim is an appropriate path for you if you were hurt in any of the following situations.
Car crashes
Truck accidents
Motorcycle collisions
Slip and fall events
Boat and maritime accidents
Dog and other animal bites
Bicycle and pedestrian accidents
You need to focus on getting better and following your treatment plan after an accident injury. Lean on a Miami personal injury lawyer after a Florida accident, they can file your claim correctly, following all deadlines and pursuing documentation to support your need for financial recovery.
Could you use the guidance and support of a skilled attorney? You do not have to go through the claims process alone. Talk through the details of your case with the qualified attorneys at Spencer Morgan Law today. Then, you will know how much your claim is worth and have a seasoned negotiator fighting for your best interests. Call us at 305-423-3800 to schedule your first meeting.