Permanent Effects Of Accident Burn Injuries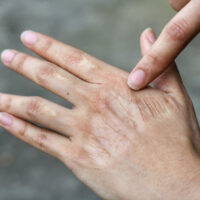 Burn injuries range in scope. Some who are burned in an accident can largely recover in a period of weeks and months while others experience permanent effects. Generally, the degree of the burn diagnosis can inform an individual on if any of the effects of the injury will be permanent. For instance, first-degree burns often fully recover while burns that receive a second-degree burn or worse may face long-term impacts.
If you have expensive accident fees in connection with a burn injury, talk to a Miami personal injury lawyer about damage recovery. Settlement amounts could cover lost income damages and high medical expenses.
Nerve Damage, Scars, and Emotional Trauma
When a burn injury is severe, there are a range of health concerns that can follow. One of these is nerve damage. In the skin, there are nerve endings that can be impacted by a burn. While some are fortunate and there is regrowth in the nerve area, others experience long-term damage and the following symptoms in the affected area:
Numbness and coldness
Loss of feeling, sense of touch impacted
Pins and needles sensations
And in addition to physical sensations, scarring can lead to limited mobility, pain, and permanent changes to an accident victim's physical appearance.
Naturally, with a wide range of issues possible, burn injury victims also cope with psychological stress and strain in many situations. They are in a position where they are processing and healing from the trauma of the event itself and the lasting effects of the burn injury, which could include disfigurement and an inability to return to the daily schedule they enjoyed prior to the incident.
While there are treatment options to help burn victims and their families heal, there can be an added financial strain when it comes to accessing high-level medical care and not working while the person recovers. And in some situations, the inability to earn an income in the industry they worked in prior to the burn injury is not temporary, loss of work could be permanent adding to financial strain.
Speak to a Miami Burn Injury Attorney
When you hire a Miami personal injury lawyer to fight for the maximum compensation possible, be sure they have experience in cases similar to your own. Burn injury insurance claims and personal injury lawsuits can be complicated. Connect with the legal support you need early in your fiscal recovery process. Then, you will have an expert who is familiar with Florida personal injury laws advocating for you from an initial filing to a final settlement agreement.
Where were you when you sustained an accident burn injury? If the accident took place in Miami-Dade County or the surrounding area, reach out to the legal team at Spencer Morgan Law. Skilled burn injury attorneys can strengthen your claim with the necessary documentation and help you secure the compensation you deserve. Before making any final decisions about a settlement offer, book a fee-free, confidential consultation with an experienced attorney. Call 305-423-3800 to book an appointment today.