Pedestrian Accidents and the Right-of-Way In Miami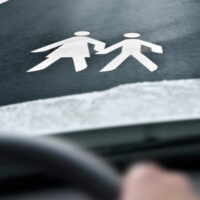 Unfortunately, Florida is a dangerous place for pedestrians and Miami is no exception. There are over a thousand pedestrian accidents in Miami each year, resulting in injuries and fatalities.
Discovering who is at-fault typically boils down to who had the right-of way. When a person is walking across a street within a crosswalk and is observing the traffic signals, they have the right-of-way. After a Florida pedestrian accident, reach out to a Miami injury lawyer to secure compensation.
Pedestrian Injuries that Can Result In Personal Injury Claims
Whether a person is walking, jogging, or running, they can be vulnerable when sharing roads with vehicles. Particularly if there is a negligent driver who is not paying attention.
The following injuries have happened in pedestrian accidents:
Emotional trauma
Cuts and scrapes
Internal and spinal cord injuries
Scratches, sprains and strains
Soft tissue injuries
Bone fractures
Traumatic brain injuries
Fatalities
There are a variety of possibilities, depending on the situation. For example, if there is a soft tissue injury, it could be minor and require little medical intervention. But when an accident is severe, a soft tissue injury could mean a person is no longer able to do their job, losing their livelihood. Or, they may not be able to complete daily tasks without significant medical care.
Failing to yield carries a penalty in Miami. If there is no injury the fine will be up to $500. But, if there is an accident that results in injury, fines and penalties increase. There is even the possibility of being charged with careless driving in addition to failing to yield.
To fight the citation, drivers may say there was poor visibility or another vehicle caused the situation to occur. When the situation is subjective, it can lead to complexities in a court of law.
But there are clear guidelines, such as the law that drivers in Miami need to come to a complete stop at each crosswalk. And pedestrians need to cross with care. If a walker is erratically moving, abruptly entering traffic giving the driver no time to yield, the case becomes more complicated.
Pedestrians Should Find Another Path If No Crosswalk Is Available
Vehicles often have the right-of-way if there is no crosswalk for pedestrians. Walkers should find pedestrian bridges or other alternatives for safe crossing. Similarly, the road is for cars and the sidewalk is for walking. Pedestrians who have to move on a street without a sidewalk are to stay on the shoulder away from traffic flow.
Staying safe and aware is everyone's responsibility. So even when marked crosswalks are averrable, walkers should not text or stare at their phone when crossing a street. If a Miami pedestrian accident does occur, seek medical attention right away. Then, contact a Miami injury lawyer.
Did you sustain injuries in a Miami pedestrian accident? Talk to the Miami personal injury attorneys at Spencer Morgan Law. With experienced attorneys working for you, compensation is possible. Contact us today at 305-423-3800 to schedule your free consultation.
https://www.smorganlaw.com/florida-drivers-participate-in-distracted-driving/