Paths Forward After A Surprising Denial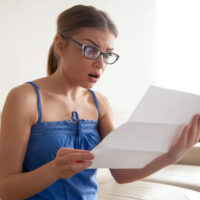 There are no guarantees when you file an insurance claim. Even if the end result you are seeking seems reasonable to you, there is the possibility of your claim being denied, and the reason cited may not make any sense to you at all.
Collecting an insurance claim may be more complex than you believe it should be, but there are resources available to help you through the process. If you are not regularly working with personal injury law and insurance claims, there could be a detail you didn't know needed to be tended to in a particular way. Thankfully, a Miami personal injury lawyer can help. If your Florida claim has been reduced or denied for an unintelligible reason, seek legal guidance.
An Attorney Will Review Policies
It is important to know that a denied claim doesn't have to be the end of the story. There are a lot of examples in which a claimant was denied, hired an attorney, and was able to successfully navigate the appeal with the guidance of their lawyer.
Some of the items your lawyer will review:
Insurance policies. In order to understand possible options, an attorney will look over the terms of your insurance policy and the terms of other agreements involved in the event.
Denial letters. Looking over a denial letter could result in a guideline for next steps. For example, if there is a deadline to appeal, information can be gathered to strengthen your case within the appropriate timeline and a strong appeal that could result in compensation can be filed.
Your rights. Legal professionals can walk you through your rights and have the experience to notice discrepancies that could be evidence of an insurance company acting in bad faith.
Naturally, how a lawyer will move forward with your claim will depend on the details of your situation. Insurance companies have denied claims for incorrect information, policy exclusion, and location restrictions. A reason that may not be clear to you could be outlined within a policy, but there could still be a way to receive the financial recovery you and your family are seeking.
Bring Your Questions to an Attorney
When you have questions about a claim, go to a professional. Whether you have yet to file a claim or have already received a denial, a Miami personal injury lawyer can provide assistance. If you have questions and find the insurance process difficult to understand, you are not alone.
Was your claim denied? Talk to the legal team at Spencer Morgan Law. A denial could lead to a successful appeal. When you hire an attorney, they will fight for your rights, pushing back on denials and offers that are far too low. To boost your likelihood of securing a full and fair settlement, discuss how much you could access through a compensation package with a seasoned personal injury attorney. Lawyers have the skills to obtain evidence that will support a higher compensation figure. When you are ready to get started, call 305-423-3800 to schedule your confidential, initial consultation today.