Part Of Your Medical Record Could Be Part Of A Claim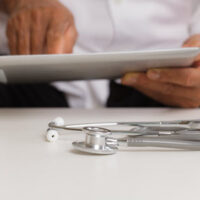 Injuries can require medical attention. This is true for injuries from car collisions, slip and fall events, and maritime accidents. While every situation has to be assessed on its own, there are similarities when injuries involve medical attention and hospital stays. If this is true for you, it is likely medical records will be needed to prove the healthcare portion of your personal injury claim.
While an insurance company will want to know about the injury itself and the following treatment plan, that does not mean the insurance company needs to have access to your full health record. If you are unsure how to share parts of your health history or need guidance on how to keep your private records protected while pursuing a claim, connect with a Miami injury lawyer.
HIPAA is a Federal Protection
In 1996, a federal law was signed into place to protect sensitive patient health information. The Health Insurance Portability and Accountability Act (HIPAA) was enacted so that information could not be disclosed unless the patient gave consent. HIPAA is a national standard, it is your right to know if someone is accessing your health history.
It is true that when HIPAA was signed into law some medical records were paper, not yet electronic, but even in today's digital age HIPAA protections remain. So, even if all your medical records are electronic, you are still required to sign off on another person or party having access to your health history. It is common for insurance companies to ask an accident victim to grant them the right to look over their medical records. Before signing anything, talk to a lawyer.
Once you have made the decision to work with an attorney, your lawyer will gather evidence. Part of this will be assessing your medical documentation. It is possible that all that will need to be shared with the insurance company are the health issues that are connected to the accident. That said, it is important you are clear and honest with your lawyer about any pre-existing health concerns so those issues can be addressed directly should they arise in the negotiation process.
Experience Helps Move the Personal Injury Claim Process Forward
Medical records are one of the many things a Miami injury lawyer knows how to gather, assess, and use as proof. Legal professionals know how to move the personal injury claim process forward, achieving successful outcomes through skill and experience. Personal injury law can be complex. Focus on healing and let your attorney gather documentation and negotiate the best settlement amount possible.
Are you unsure of what aspects of your medical record you should share with an insurance company following a Miami car accident? An experienced attorney can help. Talk to the Miami personal injury attorneys at Spencer Morgan Law and have a lawyer negotiate with an insurance company for you. We have experience proving negligence, negotiating with insurance companies, and taking cases to trial. Contact us today at 305-423-3800 to schedule your free consultation.