Paralegals Are An Important Part Of A Legal Team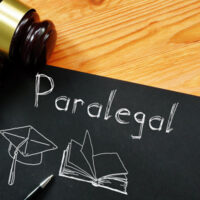 Working with an attorney and their legal team could be a new process for you if you have never been involved in a personal injury dispute. If this is true for you, you may be wondering what a paralegal who is working on your case does and why that work is done by them rather than your attorney.
Paralegals are trained professionals who review data and file documents to support your need for recovery. When choosing a Miami personal injury lawyer, ask about who will be working on your case and who your contact will be so you are informed of how your recovery pursuit will move through the legal process.
Paralegals Assist with Discovery
Also sometimes called legal assistants or paralegal specialists, paralegals perform tasks for the attorneys they work for. While they are trained on legal concepts, they are not authorized to practice law. Instead, their work supports the initiatives of the licensed attorneys that employ them.
For instance, throughout the personal injury process, there are situations when documents, data, and information is exchanged between parties. Often this is referred to as the discovery phase of a case. Paralegals provide important functions during discovery, including one or more of the following:
Drafting requests for discovery documents
Scheduling witness depositions
Taking care of traveling needs and logistics
Legal document transcription
Preparing clients for depositions
Gather and analyze medical, witness, and police reports
Organize information
Performing an array of tasks, paralegals are essential as they take care of basic legal tasks so lawyers can be productive in other areas, such as taking meetings to negotiate with the other party's legal team or speaking in court.
And if a case does go to court, the paralegal will schedule the dates with the attorneys involved and hire a court reporter, if needed. The court reporter attends a hearing and documents all of the discussions. Paralegals will also see to court filings.
Building Your Legal Team
A Miami personal injury lawyer and the legal professionals who work in their office can keep you updated throughout the claims negotiation process and will inform you of the worth of your claim once all of the relevant data has been analyzed.
When your attorney is out of the office, either to attend a mediation session or attending court, a paralegal will be able to answer questions that you have about your case. This is advantageous for you, as you have more than one point of contact and are able to access information throughout the process, whenever you have new evidence to include or if you want to talk through possible paths forward.
Who is providing you with legal guidance? Personal injury claim settlements could increase with the support of a legal team. With skilled professionals working hard on your case, the financial settlement amount you are hoping for could be in reach. Share the specifics of your accident injury with an attorney at Spencer Morgan Law so they can get started on your case as soon as possible. Call 305-423-3800 for a no-cost consultation.