Only Share Pertinent Medical Data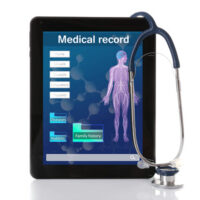 While sharing some medical information with insurance companies may be necessary in order to have your accident injury expenses covered, it is important to know what medical information you should disclose and when.
Discuss why you should only share pertinent medical data with Miami personal injury lawyers. A skilled legal professional can explain to you how an insurance adjuster may use medical information to deny or reduce your claim and share claim-strengthening strategies with you.
How Medical Data Can Be Used to Deny or Reduce a Claim
Insurance adjusters are trained to scrutinize injury claims, including looking for any possible reason to reduce the amount that is being paid out for an accident injury. One way they do this is to look for anything in a medical record that could point to the accident not being the reason for the harm sustained, such as pre-existing conditions or injuries that were sustained in a separate incident.
In addition, insurance adjusters may use your medical records to challenge the severity of your injuries. They could argue that your injuries are not as severe as you claim, or that you have fully recovered from your injuries and are not eligible for wage loss compensation.
Protecting yourself from a claim denial or compensation reduction shields your financial future. For this reason, it is important to understand that you only need to share your health history related to the accident in order to receive compensation. Because this is the case, you should only disclose medical information that is relevant to the injuries you sustained in the accident.
For example, if you were involved in a car accident and suffered a broken leg, you should only disclose medical information and healthcare expenses related to your broken leg. Other aspects of your health history, such as pre-existing condition or unrelated injuries, could complicate your pursuit of damages for the fracture as a result of the traffic accident.
Deciding What Medical Information to Share
If you are unsure about what medical information to share with the insurance adjuster, consult with an experienced injury attorney. A Miami personal injury lawyer knows what information is relevant to your claim and what information is not. Plus, an attorney can negotiate with the insurance adjuster on your behalf and ensure you collect the financial figure you need to cope with medical bills, lost income, emotional pain, and additional injury expenses.
Finally, an attorney can help you prepare for any potential disputes that may arise during the claims process, such as what to do if your claim is reduced or denied because of medical information you already shared with an insurance adjuster.
Are you wondering if you should share your medical records with an insurance adjuster or not? Share the details of your injury with an attorney. A lawyer will work hard to ensure that you receive the compensation you deserve and that your rights are protected throughout the claims process. Connect with the skilled legal team at Spencer Morgan Law, call 305-423-3800 for a fee-free, confidential assessment.