Nerve Damage And Shoulder Pain After A Car Collision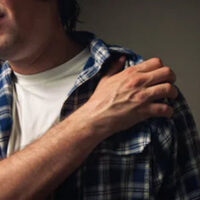 A wide range of physical injuries can be sustained when a person is involved in a Florida car accident, examples include nerve damage and shoulder pain. If you have been involved in a car wreck and are experiencing symptoms, including those in one or both of your shoulders, it is important to seek medical attention.
Speaking with a Miami personal injury lawyer could support your need for financial compensation in order to access the medical support and wage recovery you need. With the right legal representation, you have a professional on your team, an expert who is fighting for you to receive a full settlement amount that covers your medical bills, lost wages, and pain and suffering.
Torn Rotator Cuffs, Fractures, and More
There are several types of shoulder injuries that can result from car accidents. Some of the most common include the following.
Rotator cuff tears. The rotator cuff is a group of muscles and tendons, these tendons and muscles attach the shoulder blade to the upper arm bone. The arm is able to move and rotate because of these connections, but when a person is involved in a car accident, the rotator cuff can tear or become inflamed, causing pain and limited mobility.
Fractured shoulder blade. The scapula, conventionally referred to as the shoulder blade, is a flat bone that connects the arm bone to the collarbone. Forceful accidents, such as car collisions, can lead to a scapula fracture, causing pain, swelling, and range of motion difficulties.
Dislocated shoulder. A dislocated shoulder occurs when a person's upper arm bone pops out of their shoulder socket. Any situation in which the arm is forcefully jerked or twisted can result in a dislocation.
Shoulder impingement. When the rotator cuff tendons become pinched between the shoulder blade and the upper arm bone, the individual could be diagnosed with a shoulder impingement. Often these people initially seek medical care because they are experiencing a limited range of motion, pain, and weakness.
After being diagnosed with a shoulder injury, you may be entitled to compensation for your losses. But as you move forward with a claim, keep in mind that insurance companies may try to offer you a settlement that is lower than what you deserve.
Representing You and Calculating Damages
A Miami personal injury lawyer can represent you throughout the recovery process, from negotiating with insurance claims to going to court, if required. Throughout the process, they will work to ensure that you receive a full settlement amount. An attorney who is seasoned in personal injury cases will carefully calculate your damages to determine the true cost.
What type of shoulder harm is troubling you? If you have suffered nerve damage and shoulder pain after a car collision, see a doctor. Then, speaking with a Florida injury attorney can help you understand your legal options for seeking compensation. Reach out to the skilled lawyers at Spencer Morgan Law to get your claim started. Take a step to having your compensation needs resolved, call 305-423-3800 now for a no-cost, confidential assessment.