Negligent Security Practice in Florida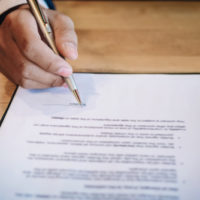 Many people are aware of slip and fall cases and the duty stores owe to protect their customers from slippery surfaces. Business owners also have a duty to protect their customers from being assaulted on their premises due to negligent security. When businesses fail to take reasonable security measures and someone is assaulted on their premises, the victim of the assault may have a valid claim in a Florida negligent security practice lawsuit.
What is a Negligent Security Claim?
Negligent security arises from premises liability law within the broader umbrella of tort law. The plaintiff claims that the defendant property owner's negligent security contributed to an assault on the victim on the property in question. In other words, if the defendant had taken adequate security precautions, the victim would not have been assaulted on the property.
In order to succeed in a Florida negligent security practices lawsuit, the plaintiff must prove that he/she had an injury that resulted in a loss. He/she must also prove that the injury was due to the intentional negligence, recklessness or unintentionally negligent actions or inactions of the business owner. Plaintiffs are not limited to bringing an action against the owner of the property. Tenants and building managers could all potentially be held liable for premises liability.
One particularly sad example of a negligent security case happened in Florida in 2018.  A mother and her 11-year-old-daughter were brutally attacked by another woman in the parking lot of a Florida gas station. The beating was apparently unprovoked and was caught on film. The suspects were criminally charged with battery and aggravated child abuse. A civil claim of negligent security practices could be in order in this case and/or in similar cases if the gas station did not provide adequate security measures that would have prevented an assault in their parking lot.
Were You Assaulted in a Parking Lot? You May Have a Claim for Negligent Security 
Businesses should have intentional security practices in place and their security personnel should be properly trained. Businesses should also ensure that their parking garages are well-lit and equipped with security cameras or even better, equipped with security staff. An apartment complex that is in an area known to have high crime rates should have security guards, a security gate and keyed entry. If you were assaulted as a result of one of these scenarios, you may have a claim for negligent security practices. If successful, you could be awarded compensation for your medical costs and for pain and suffering caused by the assault.
If you have been assaulted while on the premises of a business, in the parking lot of a business or even in your own apartment complex and have a resulting injury, you may be the victim of negligent security. You may be able to recover compensation for your injury. It is advantageous to hire an experienced personal injury attorney to help guide you through the process. Contact the Miami negligent security attorneys at Spencer Morgan Law today for assistance with your case.
Resource:
sun-sentinel.com/news/florida/fl-ne-marion-county-gas-station-attack-20181002-story.html