Negligent Security Claims in Miami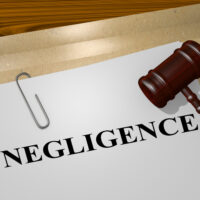 When people think about premises liability, they tend to think of slip and falls, dog bites, and amusement park injuries. But, one of the growing types of premises liability that is becoming more common in society today is negligent security. Each time a person steps foot on public property such as a nightclub, movie theater, sports stadium, or even a grocery store, the owner of the property is responsible for incidents that occur on the premises.
Today's article will provide examples of negligent security in Miami, discuss how property owners can protect their property, and how victims can prove negligent security.
Examples of Negligent Security in Miami
Bad acts can occur anytime and anywhere. But property owners have a duty to keep their property safe and secure for patrons. Below are some examples of negligent security:
ATM robberies due to lack of proper lighting
Parking lot attacks due to lack of security staff
College campus incidents because of open access (no gated entry)
Gas station robbery
Concert shootings because of minimal security personnel
Lack of security at a restaurant in high crime areas
How Can Property Owners Protect Their Property?
Property owners can prevent negligent security claims by putting measures in place to protect their property and the patrons that frequent the property. These safety measures include:
Installing security cameras
Hiring security guards or other type of safety personnel
Conducting safety trainings
Mounting lighting and signs to reduce risks of crimes
Negligent Security Leaves Victims with Injuries
Attacks from negligent security claims leave victims with injuries ranging from minor to life changing and even death. Victims have suffered sexual assaults, robberies and beatings because safety measures were not put in place at a property the victim trusted his or her life with.
Proving Negligent Security
Undertaking negligent security claims should never be handled pro se or alone, without an attorney. Negligent security claims are difficult to prove and often the laws are not easy to understand.
To get help suing a business for negligent security and proving negligent security, one should retain the services of a knowledgeable Miami negligent security lawyer. To prevail on a negligent security claim, the victim must prove:
The property owner owed a duty to the victim
The injury was caused due to inadequate security
The victim suffered injuries
The victim's burden of proof is that had the property had proper security, the victim would not have sustained the injuries. The deadline to file suit for negligent security is four years from the date of injury.
Call Spencer Morgan If You Believe You are a Victim of Negligent Security
If you were injured on public property such as a movie theater, a sports complex, or an amusement park, contact Spencer Morgan Law at 305-423-3800 for a free consultation with a Miami negligent security attorney today. We will work with you to reveal the best strategies to pursue your negligent security claim and help you obtain the maximum compensation you deserve. There's never any fees or costs if we don't recover your damages.
https://www.smorganlaw.com/types-of-pharmacy-negligence-that-may-lead-to-a-liability-lawsuit/