Negligence Is Not Taking Reasonable Care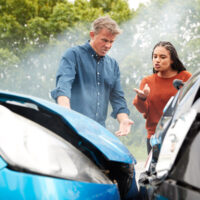 To understand what negligence is when it comes to personal injury law, you need to know that the basic guideline is that every individual must be taking reasonable care to not injure others. What is considered reasonable care will differ depending on the situation. In a personal injury lawsuit, this includes where the injury happened and what the relationship is between the parties involved.
While it seems like reasonable care should be simple, it can be complicated when it comes to legal disputes. One of the many ways a Miami personal injury attorney can help you after an accident injury is to analyze the documentation you have and land on who bears the responsibility to pay for your accident injury expenses and suffering.
Reasonable Care and Suing a Negligent Party
Assessing if someone was acting with reasonable care could be related to them following Florida laws or not. For example, if you were in an accident with another car and the other driver was speeding, texting, and not obeying traffic signals, they could clearly be the negligent party. If their reckless behavior resulted in a crash and accident injuries, they could be responsible for the harm and expenses sustained.
Of course, there are a lot of different examples of not exhibiting reasonable care. Some key examples follow:
You are able to prove you took precautions and another party did not, resulting in an accident.
Accident injuries were sustained on property that was dangerous or through the use of a defective product.
Although there is no essential evidence, you are able to make a clear argument to illustrate another was negligent.
Determining the right approach will depend on the details of the accident you were involved in. To negotiate a full and fair compensation package, an experienced lawyer will comb through the specific situations and unique facts of your circumstance. Then, a strong claim can move forward.
Florida Is a Comparative Negligence State
If you were injured in an accident and carry a level of responsibility for the event, your damage recovery amount may be reduced. This is because Florida follows comparative negligence rules. If you have both economic and non-economic damages, the amount a plaintiff will be responsible for will be diminished in proportion to your level of fault. That said, it can still be in your best interests to pursue damages.
If you have questions about negligence and comparative negligence following a Florida accident, discuss your concerns with a Miami personal injury attorney. Lawyers work on personal injury claims and lawsuits every day, they know how to find solutions to complex problems. 
Could you use guidance on what evidence will be needed in order to establish negligence? Talk over the details of your accident injuries with the Miami personal injury attorneys at Spencer Morgan Law. Don't worry about payment, there are no fees upfront. Our compassionate attorneys can assess how much your claim is worth and fight for a full and fair compensation package. Call us today at 305-423-3800 to schedule a free consultation.