Motorcycle Collisions And Lower-Body Injuries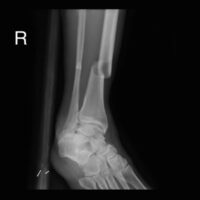 When a motorcycle operator is involved in a traffic collision, lower-body injuries are possible. Both for the operator themselves and their passengers. This is because the lower body is exposed, and if there is an impact to that part of the body, injuries to ankles, knees, legs, and feet can be sustained.
Harm to lower extremities can often be healed, thankfully, but the treatment timelines can be long. If you are in pain due to a lower-body injury after a motorcycle accident or vehicular collision, share the details of your situation with a Miami personal injury lawyer.
Fractures, Ligament Damage, and Other Lower-Body Injuries
While there are many different types of injuries that have been sustained in Florida motorcycle wrecks, the most common for the lower-body include the following:
Bone breaks sustained could be closed or open fractures. When a person sustains a fracture in their ankle, foot, leg, or anywhere else in the body, and the skin is not broken, it is referred to as a closed fracture. If there is a break in the skin and the bone, it is called an open fracture. Bone breaks can be incredibly painful, and sometimes mobility issues result in income loss as well.
Ligament damage. Sometimes the term sprain is used for ligament damage. Essentially, this means a ligament is extended beyond a healthy range of motion. Then, tears are possible. In severe cases, using the affected leg is difficult to impossible due to the damage as ligaments and tendons connect bones to one another and muscles.
Join dislocation. When bones within a joint are pushed out of alignment in the course of a motorcycle accident, swelling, pain, and bruising can result. In order to repair the joint, surgery and rehabilitation, such as physical therapy appointments over several months, could be recommended.
While wearing a helmet is an essential part of keeping your head protected while riding a motorcycle in Miami, taking steps to shield your legs and feet from harm is also in your best interests. Choose to wear boots that cover your ankles and pants that protect your shin, for example.
Talk to a Miami Motorcycle Accident Attorney
Taking time off work to heal and receiving high medical bills while not earning an income can be stressful. But there are professionals who can guide you through the personal injury claim process. Share what amount you believe you have a right to recover with a Miami personal injury lawyer. They will review your accident documentation and let you know if they believe that number is correct or if a higher recovery figure is in reach.
Can I receive compensation for my foot and ankle injuries? If you were hurt in a motorcycle accident, as a passenger or operator, talk to a legal expert about damage recovery for your medical expenses. While it may be possible to file a claim on your own, the process can be smoother, and your compensation may be larger, if you choose to work with an experienced attorney. To get started, connect with the legal team at Spencer Morgan Law. For a no-cost, confidential assessment, call 305-423-3800.