Miami Property Insurance Claims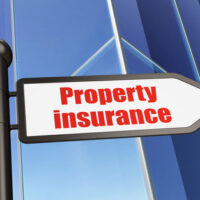 If you live in Miami or the surrounding area, you are likely carrying a homeownership policy to protect your home from weather events. Understanding how your coverage functions is important. A legal professional can help you strengthen a claim when damages occur.
There are examples of insurance companies not supporting policy holders as they promised. This can be done in a variety of ways, inducing delaying the assessment by an adjuster and offering settlement amounts that are far from fair. If you need help navigating a complex claim, talk to a Miami property damage lawyer.
Lawyers can collect the information needed to defend a claim, and if an insurance company still does not follow through with a fair settlement, the claim can go to court. When property is destroyed by storms, flooding, or fires, it can be incredibly upsetting and frustrating. Protect the value of your investment and connect with a legal professional who is able to secure a proper settlement.
Wind and Water Damage
When wind picks up to dangerous levels or heavy storms roll unexpectedly through a community, wind damage to the exterior of a home or building is possible. Across the country this is a common type of claim, approximately a quarter of U.S. claims are connected to wind damage. Florida is prone to property damage because of excessive wind.
While there are plenty of instances when wind damage can not be prevented, there are some things homeowners can do to help prevent damage when major storms occur. Some mitigation steps include the following.
Cover windows
Secure outdoor items, such as planters and furniture
Remove all dead trees and tree limbs from the area around a building
Regular roof inspections
Water damage can happen for a variety of reasons, including damage from washing machines or dishwashers not being used properly. In these circumstances, it is possible an insurance policy will not cover the expenses.
When a hurricane or other major storm leads to water blown around in the wind, whether you are covered depends on the policy you are carrying. Some homeowners opt for a more expensive policy that does cover water and wind events. Flooding coverage is also typically an additional purchase, flooding is not covered in most standard policies.
Insurance Claims Can Be Complex
Holding a robust homeowner's insurance policy can give a property owner a feeling of protection. But actually moving forward with a claim when disaster strikes can be confusing. An insurance company may try to deny a claim, even when their customer has been responsibly making their payments on time for years. A seasoned lawyer knows how to navigate complexities. If your home is damaged and you need help, talk to an attorney. With legal guidance, resolution is possible.
Do you have questions about how to use your Miami homeowner's insurance policy? When specific questions arise, you need to talk to a lawyer you can trust. An experienced, seasoned attorney can help. Talk to the Miami personal injury attorneys at Spencer Morgan Law. Contact us today at 305-423-3800 to schedule your free consultation.