Miami Pedestrian Accidents And Damage Compensation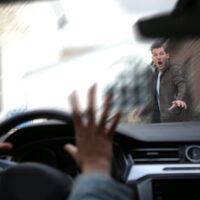 According to studies, Miami is a walkable city. Many residents and visitors choose to run their errands and connect with friends and family without the use of a car. This can be particularly true for individuals living and socializing in Little Havana, in the downtown area, or the Wynwood art district neighborhood.
While walking is enjoyable, there are times when unexpected accidents occur. Vehicular collisions involving pedestrians can lead to severe injuries or fatalities. The National Highway Traffic Safety Administration (NHTSA) released a study that reports around 76,000 pedestrians sustain car accident injuries each year. Accident victims and their families can face high medical expenses and long recovery times.
Thankfully, there are damage recovery options for Miami pedestrian accident victims. To talk about your options with a Miami injury lawyer. An insurance claim could be the right path to reducing financial hardship, lawsuits are another option for some.
ER Visits, Doctors Appointments, and Emotional Distress
After you connect with a lawyer, share your story, including what happened and what level of compensation may be necessary to get your life back on track. Some items that could lead to damage recovery include the following:
Urgent care center fees
Emergency room visits
Doctor bills
Fees for hospital stays, surgeries and test
Prescriptions and over-the-counter medications
While health insurance does pay for some expenses, there are times when damage recovery is needed for high deductibles. There are also situations in which an insurance company will seek reimbursement for medical expenses from a negligent party.
When injuries are major, it is likely the individual is unable to work while they heal. In these circumstances, it may also be possible to secure a financial amount for your loss of income. This is because the negligent person or party could be held responsible for a pedestrian accident victim being unable to earn their own income. If future work is impossible, future earnings can also be assessed and added to a compensation amount.
Physical pain and trauma can upset many areas of a person's life. Mental anguish, emotional distress, depression, and anxiety are all possible. Pain and suffering damages, complete with documentation from a therapist or counselor, can be added to a recovery request.
Discuss Your Options with an Experienced Florida Attorney
If you do not have experience in personal injury law, you can benefit from having a skilled professional on your side. A Miami injury lawyer can assess your case and let you know what documentation needs to be secured and how to strengthen your claim or case. Everyone is unique, a skilled lawyer can assess the precise details of your situation and then move forward to aggressively pursue the best damage recovery option.
Were you injured in a Miami pedestrian accident? There are paths to financial compensation when another was negligent. An experienced attorney can help. Talk to the Miami personal injury attorneys at Spencer Morgan Law. We have experience proving negligence, negotiating with insurance companies, and taking cases to trial. Contact us today at 305-423-3800 to schedule your free consultation.