Miami Motorcycle Crash Injuries And PIP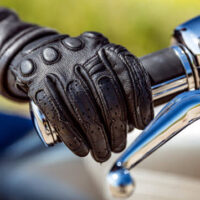 There are many motorcyclists on Florida roadways. It is important for riders in Miami, and throughout the state, to understand that personal injury protection (PIP) coverage is not in place for motorcycle injuries. PIP protections cover damages from accidents involving four-wheeled vehicles. Motorcycles are not part of the PIP statute.
If you are facing high medical expenses or other fees after a Florida motorcycle crash, you need to understand your rights. There could be a variety of compensation options. If another was negligent, they could be held liable. Connect with a Miami personal injury lawyer to learn more.
Medical Insurance and Lawsuits
When a person has decided to buy optional coverage, their motorcycle accident expenses could be covered. There could be a path to securing the compensation you need through your optional coverage, your personal medical plan, or a combination of both.
It may also be possible for you to file a lawsuit if another driver was at fault. This can be an important step in the event of severe injuries or loss of life. With such life changing circumstances, it is unlikely there is a way to obtain a full compensation package without pursuing a settlement from a negligent driver.
Safety Gear, Biker's Arm, and Road Rash
Of course, there is a range of safety gear available for motorcyclists and their passengers. Helmets, padded clothing, and other items have been helpful in reducing injuries, but accidents can still have disastrous results.
For instance, road rash is a common injury when motorcycles crash. Road rash refers to the cuts, scrapes, lacerations, and bruises from pavement friction. There is also a type of nerve injury some medical professionals call biker's arm. The nerve damage is a result of the excessive force.
Damage to specific nerves and how it can be felt:
Ulnar nerve. Victim's sensory and motor control in fingers affected.
Median nerve. Damage prohibits normal information flow through forearms.
Radial nerve. Back of hand and triceps are impacted.
A doctor's assessment can inform you of the extent and severity of the nerve damage. When there is a high level of damage, pain and mobility issues can persist for long periods. It is possible working for an income will no longer be an option and wage loss will need to be part of your claim or case.
Talk to a Miami personal injury lawyer after a motorcycle, car, or truck collision. Accidents can lead to physical pain, emotional stress, and financial loss. A monetary settlement can lead to the financial strength you need to move forward and obtain the best medical treatment available.
Were you injured in a motorcycle accident and now are unsure if you have any coverage or if a reckless party can be held liable? An experienced attorney can help. Talk to the Miami personal injury attorneys at Spencer Morgan Law and have a lawyer negotiate with an insurance company for you. We have experience proving negligence, negotiating with insurance companies, and taking cases to trial. Contact us today at 305-423-3800 to schedule your free consultation.