Miami Emergency Room Visits Over Thanksgiving Weekend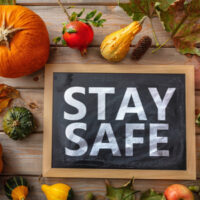 When people are planning for Thanksgiving, they are likely thinking of building memories with friends and family. While conversation and delicious foods can be part of the holiday weekend, there are dangers as will. Unfortunately, some individuals who travel by personal vehicle are in car accidents and individuals cooking end up with cuts and burns. Thanksgiving comes with risks that result in individuals spending the holiday in an emergency room.
Depending on your personal circumstances, you may be entitled to significant financial compensation. If you were injured while traveling to a family event or hurt at a holiday party, connect with a Miami personal injury lawyer to explore what legal options are available.
Car Accident Dangers During the Holidays
The holiday season that spans Thanksgiving through Christmas is one of the busiest travel times according to the United States Bureau of Transportation Statistics. This increase in traffic can result in an uptick of vehicular crashes and injuries.
There are many factors contributing to the elevated risk, including more cars on roads, drowsy drivers, individuals speeding between holiday events, drivers who have been drinking alcohol, and more. If there is a weather event as well, the results of accidents can be disastrous.
When traveling for the holidays, do not rush. Designate a driver who will abstain from any alcoholic beverages and follow all traffic signs and signals, even if that means the individuals in the car may be a few minutes late to an event. Calm, focused driving is safe driving.
Fires and Kitchen Wounds Result In Doctor Visits
Holidays often center on large meals and cooking as a group. But kitchen fires are a real risk, particularly when individuals cooking are distracted, there is grease build up, or other dangers are present. Some kitchen risks can be sidestepped with the following tips.
Be sure children are not near hot stoves.
Do not use knives that are dull, most knives injuries involve utensils that are not sharp.
Check all smoke detectors regularly.
Cooks should be focused on cooking and minimize distractions.
Cutting boards should be placed on anti-slip mats as needed.
Do not choose too many overwhelming recipes and tasks.
Home items can also be problematic. For example, if a tablecloth is long and is pulled or tripped on, falling candles or soups can burn people. A doctor should assess any injuries immediately. Even wounds that initially appear minor can become infected and become a serious health issue.
If another's negligence resulted in you being injured, there could be a path to securing financial compensation. Compensation is often necessary for families to recover from all of the financial damage of an accident, including medical bills, physical therapy fees, lost income, and property damage. Insurance companies may resist paying on a claim, a seasoned lawyer can help.
Were you hurt at a holiday celebration or traveling to a holiday event? An experienced attorney can help. Talk to the Miami personal injury attorneys at Spencer Morgan Law. Contact us today at 305-423-3800 to schedule your free consultation.
https://www.smorganlaw.com/fractures-from-different-types-of-accidents/