Miami Casinos And Injury Claims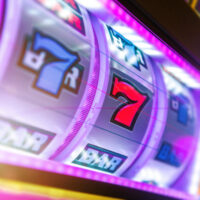 With a vibrant entertainment scene, Miami is home to casinos that attract locals and tourists alike. While casinos are meant to provide an enjoyable experience, accidents and injuries can still occur. Common casino injuries include fractures from slips and falls and harm from security breaches. To discuss how you or someone you care about can obtain compensation to cover medical expenses after a casino accident or illnesses, connect with a Miami personal injury attorney.
Popular Casinos and Possible Injuries
Miami is home to several renowned casinos that offer a range of entertainment options. Some popular casinos in the area include the Seminole Hard Rock Hotel & Casino which boasts a vast gaming floor, Magic City Casino in Little Havana, and Gulfstream Park Racing and Casino which combines horse racing and casino gaming.
While efforts are made by staff members and property owners to keep these destinations as safe as possible while still offering their guests a dynamic feeling of fun and adventure, sometimes injuries are sustained. Some common types of harm experienced in casino environments around the country include the following.
Slip and fall accidents. When there are accident risks such as wet floors, inadequate lighting, loose electrical cords, or poorly maintained walkways, slip and fall accidents can result in various injuries, including broken bones, sprains, and head injuries.
Security and assault incidents. When individuals experience security-related incidents or assaults while visiting a casino, there can be physical injuries and emotional trauma, requiring medical attention and potential legal action.
Environmental factors. Because casinos are heavily populated enclosed spaces, individuals may be exposed to factors that can lead to illnesses, such as poor air quality, second-hand smoke, or outbreaks of contagious diseases.
If you sustained an injury or fell ill due to a casino-related issue, take steps to obtain compensation you deserve. To do this, seek medical attention and report the incident as soon as possible. Request a copy of the incident report and make sure to obtain a copy for your records.
Talk to an Injury Lawyer Before Filing a Compensation Claim
To be informed of the worth of your case and next steps, consult with an experienced Miami personal injury attorney who specializes in premises liability cases. They will review the details of your situation, assess the strength of your claim, and guide you through the legal process, including assisting you in filing a compensation claim against the responsible party, whether it's the casino or another party associated with the incident.
Your lawyer will negotiate on your behalf and fight for fair compensation to cover all of your casino injury related costs, including medical expenses, lost wages, pain and suffering, and other damages.
Has a casino injury complicated your life? Slip and fall accidents, security incidents, and exposure to illness can result in physical injuries and emotional distress. If you find yourself in such a situation, seek immediate medical attention, report the incident, gather evidence, and consult with an experienced injury lawyer at Spencer Morgan Law. Call 305-423-3800 for a confidential assessment.