Miami Car Accidents and PTSD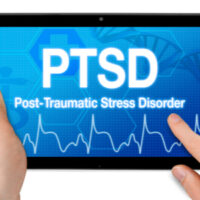 When you are involved in or witness a life-threatening event, it is possible you will experience emotional distress, Post-Traumatic Stress Disorder (PTSD), or another mental health issue. While cuts and burns are visible physical injuries that clearly need to be treated by medical professionals right away, emotional injuries can appear over time and be slow to heal, if they heal at all.
It is estimated up to 45% of people involved in serious car accidents will suffer from PTSD and may be unable to live their life in the same way they did prior to the collision. Traffic events can be incredibly traumatic and mental health issues need to be treated so that they do not progress. If you are struggling with a mental health issue as a result of a Florida collision, talk to a Miami car accident lawyer.
Symptoms of PTSD After a Miami Car Crash
Car accidents can lead to fatalities, and the experience of that possibility can lead to anxiety and PTSD for months or years following the event. If pain and suffering is to be included in a personal injury claim, it can be helpful to keep a journal that details any symptoms as they are experienced.
Some PTSD symptoms include the following:
Feelings of unrest or distress
Flashbacks to the accident
Disrupted sleep patterns and bad dreams
Depression and irritability
Not finding joy in activities that normally bring pleasure
Feeling detached, thoughts of suicide
Elevated heart rates and sweating
Just as you need to see a doctor to assess your physical injuries, connecting with a mental health professional is also a way to heal from psychological trauma.
Documentation from professionals is an essential aspect of securing compensation. It is common for insurance companies to deny a PTSD car accident compensation request. Having all of the evidence you need can help when it comes time to prove the need for damage recovery.
There Are Treatment Options for Anxiety, PTSD, and Depression
When a car accident results in emotional distress, reach out to seek support and treatment. If you are not sure where to turn, ask your healthcare provider for guidance. There are strategies for managing symptoms of PTSD and treatment plans can help a person return to the day-to-day life they enjoyed before the accident. That is not to say the event will be forgotten, only that there are professionals available to help a person move forward and establish healthy habits, for their recovery physically and emotionally.
If you are coping with emotional distress after a Miami car crash, you may be wondering if there is the possibility for compensation for therapy expenses along with doctor bills for physical injuries. A Miami car accident lawyer can help.
Is car accident PTSD an issue for you or someone you love? Talk to the Miami personal injury attorneys at Spencer Morgan Law. Accident cases can be complex, a knowledgeable attorney is needed to navigate the complicated negotiations with insurance companies and legal professionals. Contact us today at 305-423-3800 to schedule your free consultation.
https://www.smorganlaw.com/exhausted-doctors-contribute-to-medical-mistakes/