Medical Malpractice Caps Lifted in Florida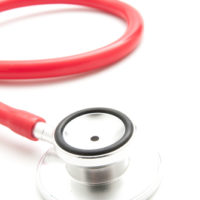 Up until this past summer, Florida law limited non-economic damages, which include pain and suffering, in medical malpractice claims to just $500,000, or  $1 million if the injuries were catastrophic. In June, the Supreme Court ruled the caps unconstitutional and struck them down. Now, victims of medical malpractice in Florida are eligible for any amount of non-economic damages that the judge and jury see fit. For many who have been harmed by a medical practitioner's negligence, this is huge. But why the sudden change of heart, Florida residents want to know? Well, for one, it was not so sudden. Ever since then Gov. Jeb Bush passed the legislature allowing the caps in 2003, state lawmakers have been sharply divided on the issue, and even as the caps were recently struck down, they have remained so.
The Rationale Behind the Change in Law
In a nutshell, a majority (however slight) of lawmakers found the cap on non-economic damages to be in direct violation of equal-protection rights. What really swayed some members to vote down the caps, however, was the fact that the malpractice insurance crisis (if it ever existed) neither has nor had any bearing on personal injury noneconomic damage caps. When lawmakers approved the limits all those years ago, they were convinced that medical practitioners were leaving the state for more favorable malpractice insurance premiums. To combat those rising premiums, medical societies pushed for a legislative reform that would limit non-economic damages of medical malpractice claims. Hence, the caps approved by Gov. Bush in 2003.
Whether or not a crisis actually existed, Florida lawmakers today concluded that as there is no longer any evidence of an ongoing medical malpractice insurance crisis to justify limits on non-economic damages. Furthermore, even if there was, there is no rational correlation between personal injury noneconomic damage caps and alleviating the purported crisis.
Though the issue has been brewing for some time, it was a case in Broward County that really brought it to a boil once more.
Susan Kalitan was a dental assistant who suffered from carpal-tunnel. In 2007, she went into have surgery to correct the issue, only to come up from her anesthetic stupor with a perforated esophagus and tubes inserted into her mouth and esophagus. Kalitan filed a lawsuit against the North Broward Hospital District for malpractice, and the jury saw it fit that she receives $4 million in non-economic damages. Her damages were reduced by more than $2 million because of the caps.
After that, on June 8, 2017, the 4th District Court of Appeals deemed the caps unconstitutional, citing a 2014 wrongful death case as an example. The case involved a mother who died after giving birth in a Northwest Florida hospital.
Talk to a Knowledgeable Miami Medical Malpractice Attorney About Your Case
If you or a loved one suffered serious injury at the hands of a medical professional, reach out to a compassionate medical malpractice lawyer in Miami for immediate legal assistance. You may be entitled to significant compensation, and thanks to the 4th District Court of Appeals, that compensation does not have to be just for monetary damages. Reach out to our team at Spencer Morgan Law today for a free case evaluation, and to find out what your case is really worth. Call 305-423-3800 to schedule your free consultation today.
Resources:
floridasupremecourt.org/decisions/2017/sc15-1858.pdf
orlandosentinel.com/news/politics/political-pulse/os-malpractice-damages-20170608-story.html
content.healthaffairs.org/content/24/3/802.full