Medical Care And The 14-Day Accident Rule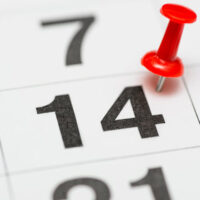 As most Florida drivers are aware, Personal Injury Protection (PIP) benefits can help you pay for expenses after a car accident. But there are rules in place in order for you to access your benefits. For example, PIP will not cover property damage, and any medical expenses you are seeking have to be for injuries in which you received medical care within 14 days of the accident.
PIP is a way for individuals to access financial relief no matter who was at fault for the collision. Florida law requires vehicular motorists to maintain PIP coverage and some believe it helps to relieve pressure on Florida courts as smaller compensation amounts are settled by a person's own PIP coverage. That said, there are rules. To be sure you are being compensated fully after a car accident, connect with a Miami personal injury lawyer.
Is All Healthcare Eligible for PIP?
To access PIP coverage, you have to see a qualified medical provider within 14 days, or two weeks, from the date of the accident. Healthcare professionals that qualify for the PIP provider stipulation include the following:
ER medical professionals
Doctors in primary care offices
Chiropractors
Emergency Medical Technicians (EMTs)
Dentists
It is important to recognize that a range of alternative health therapies, including acupuncture and massage therapy, are not eligible for PIP coverage.
The level of compensation offered to you through your PIP coverage will depend on your policy, but FL law requires a minimum of ten thousand in disability and medical benefits for every driver. There is additional language in PIP law about if the harm is an emergency condition. Every situation is unique and needs to be assessed individually before final compensation amounts can be determined.
Why Is the 14-Day Rule In Place?
There are a range of reasons for the 14-day PIP rule. For one, it decreases fraudulent claims as it can be difficult to determine if an injury is connected to a specific accident date when a lot of time has passed. And secondly, and more importantly, it helps to get people the treatment they need as soon as possible, ideally leading to better health outcomes.
Naturally, there are situations in which a person has been injured and they simply weren't aware of it until weeks after the car crash. If your accident injuries present themselves after 14 days, speak to a Miami personal injury lawyer without delay. While your chance to obtain PIP benefits may no longer be an option, a personal injury case could lead to the damage recovery you need to move past the incident.
Do you have questions about your PIP benefits? To achieve the best possible financial damage settlement, connect with the qualified attorneys at Spencer Morgan Law. While your own PIP benefits may cover some of your expenses, you may need to take action to obtain funds from other parties as well. To learn what is possible for your specific situation, call Spencer Morgan Law at 305-423-3800 to schedule your first meeting.