Lifestyle Changes To Assist With Healing After A Florida Car Accident Injury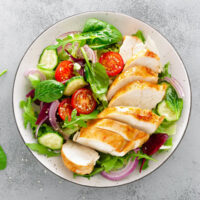 Car accidents can result in serious physical injuries, and the road to recovery can be long and difficult. Following a doctor's treatment advice is essential. Additionally, sometimes making certain lifestyle changes can help speed up the healing process and improve overall physical and mental health.
While you focus on getting better each day, your Miami personal injury lawyer can negotiate with insurance adjusters to connect you with a full and fair settlement, a compensation amount that will allow you to pay off all your accident expenses, including medical fees.
Nutrition, Rest, and Stress Reduction
Talking to your doctor about what lifestyle changes may help you heal is advised. Some of the things that could aid in your recovery after a Florida car accident injury may include one or more of the following:
Eat nutritious food. A healthy diet can have a positive impact on the healing process as it provides the body with the necessary nutrients to repair damaged tissues. Include plenty of fruits, vegetables, lean proteins, and whole grains in your diet. Avoid processed and sugary foods.
Stay hydrated. Being adequately hydrated is crucial for healing, it helps the body flush out toxins and deliver necessary nutrients to injured tissues. Aim to drink at least 8 glasses of water a day and avoid drinking sugary or caffeinated beverages.
Prioritize sleep. Because sleep supports the healing process, try to get a good night's rest each night so your body can recharge and repair damage.
Explore physical treatment. If your doctor believes it would be helpful, see a physical therapist or a chiropractor to improve your mobility and speed up healing.
Avoid stress. It is important to find ways to reduce your stress levels, if possible. Stress can negatively impact the healing process and exacerbate physical symptoms. Consider practicing mindfulness or meditation, taking up a hobby, or spending time with friends and family.
Because stress can make your recovery longer, welcome opportunities to have others take on projects that are upsetting and disruptive. For example, many find the back and forth with insurance companies stress inducing. But you do not have to handle the ins and outs of your insurance settlement, a Florida car accident attorney will work to protect your rights and obtain the compensation you deserve.
Stay In Touch with Your Doctor Throughout Your Recovery
For some car accident victims, daily habit changes, such as following a healthy diet, staying hydrated, getting plenty of sleep, reducing stress, and seeking support, such as hiring a Miami personal injury lawyer, can help speed up the healing process and improve their overall health. It is important to listen to your body and make changes at a pace that is comfortable for you. And be sure all of your activities have been cleared with your healthcare team and ask them for guidance throughout your healing process.
What does your recovery look like after a traffic accident? While you put energy into healing, the attorneys at Spencer Morgan Law will fight for a full and fair recovery settlement. When you are ready to secure legal guidance, call 305-423-3800 now for a no-cost, confidential assessment.