Liability And Boating Accidents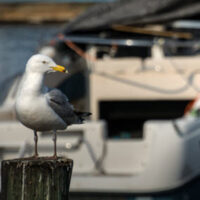 Whether you enjoy fishing or sailing with friends, many enjoy the miles and miles of Florida coastline. Boating can be a wonderful recreational activity for some and others rely on boats to earn their income. But the picture of boating in Florida isn't always rosy, there are times when boating accidents occur. In fact, the state of Florida leads the nation in boating accidents, and unfortunately accidents can result in injuries.
There are maritime laws in place to keep boat operators and passengers safe. After an accident, a Miami boat accident lawyer will assess the details of your accident and determine if any laws were broken. This can be an important part of determining liability.
Boat Laws and Reporting an Accident
There are many statutes in place regarding boating in Florida. For example, boat operators are required to follow speed limits when posted and if a boat is operated in a reckless manner it can lead to a misdemeanor charge. And while there is no set age for operating a boat, anyone doing so that is under 25 years of age needs to take a safety course before operating a maritime vessel.
Also, it is important to note that leaving a boating accident scene is illegal. You are required to stay put and exchange information with other parties involved. According to Florida law, a boat accident needs to be reported within certain timeframes. If someone is missing or injured, alert authorities right away. If the accident only resulted in a low level of property damage, the report can be made within 10 days.
Similar to car accidents, documenting evidence as soon as possible is advised. This means take pictures of injuries with your cell phone or other recording device you have on hand. Gather images of property damage as well and collect the names and contact information of everyone involved, including witnesses, when possible.
Filing a Claim and Determining Negligence
Sometimes liability is not difficult to determine. This could be true if an operator did not follow safety protocols and took the boat out when the weather was clearly dangerous, for example. Simply put, if an operator does not exhibit reasonable behavior, they could be held liable for a boating accident and the property damage and injuries that occurred as a result.
You need to take immediate action after an accident, letting authorities know, having your health assessed, and gathering evidence. Then, contact a Miami boat accident lawyer about filing a claim. You have four years from the date of the accident to file.
Talk to a Miami Maritime Lawyer After a Florida Boating Accident
Was liability for your boating accident easily determined or do you want to discuss whether accepting a settlement or going to court is best for you and your family? If you were injured in a boat accident, talk to a Miami maritime accident lawyer to pursue your case. You deserve the maximum compensation amount possible. Call Spencer Morgan Law at 305-423-3800 for a free consultation. There is no payment up front, we work on a contingency fee basis.