Letters Of Protection And Compensation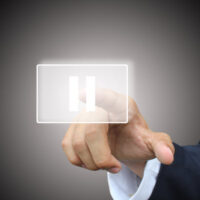 There are a wide range of healthcare insurance plans available. Talking to friends and family you have likely heard about the coverage some have through work while others choose to purchase insurance through the insurance marketplace. Sometimes referred to as exchanges, the marketplace is where individuals can purchase health insurance plans that align with protections under the Affordable Care Act, which was designed to eliminate or reduce the number of uninsured in America.
While there are more insured since the Affordable Care Act was signed into law, there is a wide range of coverage. If you did not have a high quality plan at the time of the accident, you may access a Letter of Protection (LOP). An LOP can be approved by a Miami personal injury lawyer. It is a letter to a healthcare provider that guarantees expenses will be paid once a personal injury case is settled.
Situations Involving LOPs
If you need to access medical care and it is an out-of-network provider or there is a reason your insurance will not be accepted, a medical provider may question how medical expenses will be paid should you receive care. Or, if they issue you bills and you do not have resources, those bills could be sent to collections.
LOPs allow you to receive the care you need and have the expenses you will be responsible for paused until a personal injury claim is settled. Medical professionals, care centers, and hospitals are sometimes open to letters of protection as it assures them they will be paid, even if that payment will occur in the future rather than at the time of treatment.
Understand Your Insurance Coverage
Naturally, if you have a health insurance plan that covers all of your medical expenses, you will not need an LOP. But it is important to understand your insurance and recognize if there is a reason your insurer will be unwilling to pay the medical expenses you are incurring after a Florida accident.
For example, if you are injured in a crash and will be relying on your personal injury protection (PIP), understand that PIP benefits payout up to 80% of medical bills. Because of this, you will be responsible for the 20% unpaid balance.
Whatever the outcome of your personal injury claim or case, you are responsible for settling balances on medical expenses. Because of this, you need a  Miami personal injury lawyer fighting for a reasonable settlement. Your financial future could be on the line, but there are ways to shield yourself from financial harm. One of the tools to use could be an LOP.
Do you want to discuss LOP options with an attorney? Before making any legal moves, be sure you are familiar with the advantages and disadvantages of doing so. Expert advice is accessible, connect with the legal team at Spencer Morgan Law to learn more. Our attorneys can provide you with professional guidance and will look over all the documentation you have to pave a path to financial recovery. Schedule your confidential, initial consultation today, call 305-423-3800.