Legal Options After A Miami Hit And Run Accident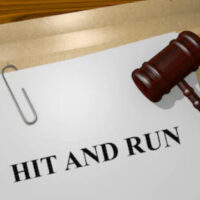 Even if you have never been in a car accident, you know that if one were to occur it is essential that you stop and exchange contact information and insurance information with others involved in the event. You are legally obligated to do so, plus it is the correct thing to do. That said, there are times when individuals leave the scene without exchanging information, possibly because they want to avoid taking responsibility for the event.
If you were involved in a South Florida hit-and-run accident, a Miami car accident lawyer can help you pursue compensation. A settlement package could be in your future, whether or not the other driver is ever located.
Camera Footage and Debris at the Accident Site
Proving another was at fault is possible even when that individual left the scene. Law enforcement officials are able to assess the evidence left behind after a hit-and-run accident. Some of the accident evidence could include the following:
Vehicle debris on the scene
Camera footage from traffic or security cameras
Witness accounts of the crash
When the at-fault driver is nowhere to be found, it could be possible for you to secure funds from your own insurance company. Many Florida drivers opt to carry uninsured motorist coverage. This type of insurance coverage pays for accident injuries where the at-fault motorist either does not have insurance or is underinsured.
Lawyers Work to Build a Compelling Case
When you work with a personal injury lawyer following a hit-and-run accident or other injurious event, there is a legal professional on your side to build the strongest claim possible. Insurance companies will not release a large settlement amount solely because a person who was injured asks for it. There needs to be proof, evidence that points to who was liable and why the accident occurred.
If you are worried about the expenses and stress of going to court, know that most personal injury claims do not end up in a court of law, they settle outside of the courtroom. Negotiations are a key part of the process and a Miami car accident lawyer can advocate on your behalf and say no to settlement amounts that are too low given the details of your accident.
Insurance companies have adjusters on staff who know how to delay and reduce claims. You need a professional on your side to oversee deadlines and understand the worth of your case. It is common for your attorney to request a certain amount and then have an insurance adjuster counteroffer. This can be done between the lawyer and the adjuster while you focus on your health.
Are you recovering from injuries sustained in a hit-and-run collision? A knowledgeable Florida personal injury lawyer can help. With free consultations, our lawyers can determine if you have a right to damage recovery. We will cover your case from the beginning stages to securing final damage awards. Our attorneys at Spencer Morgan Law will fight for fair compensation. Contact us today at 305-423-3800 to schedule your free assessment.