Learning About Structured Settlement Payment Plans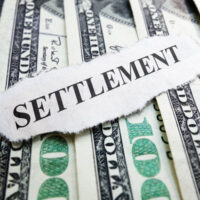 When you begin pursuing compensation after a Florida accident, there are many details to see through and you may not be thinking about how the final settlement will be paid out. But depending on the situation, you could be offered a structured settlement to compensate you for medical expenses, wage loss, and pain and suffering.
The type of payment option you accept will need to be acceptable for your individual financial needs. An experienced Miami personal injury lawyer can inform you of the impacts of choosing a lump sum or structured settlement, including tax implications and other concerns.
Advantages to Structured Settlements
Sometimes a lump sum is a strong choice, but there are strategic reasons why negotiating a payment plan could be advantageous for you and your family.
For example, being paid a large sum can be overwhelming for individuals who do not have a good record of managing money. But when your settlement arrives in increments, it can be a simpler way to manage ongoing payments for long-term needs. Recurring, standard expenses are possible if there will be prescription or therapy needs that will continue for a period of time.
You do not have to receive a one-time payout to receive financial relief. Many who have been awarded structured settlements are able to get their financial lives on track with the scheduled payment plans. Discussing the pros and cons of lump sums and obtaining deposits over a period of time will allow you to accept a compensation offer with a full understanding of how the resolution will work for you.
Lawyers Have Experience Negotiating Terms
When you choose to hire a skilled Florida accident lawyer, you know there is a professional negotiating with the other parties and insurance companies with your needs in mind. While settlement calculators are often used by insurance companies, their initial payment structure could be adjusted when a legal professional pushes back on offers with strong arguments for needed changes.
It is essential that you understand that agreeing to a settlement is final. Reopening negotiations is difficult to impossible. You need to be sure you are working with a Miami personal injury lawyer you trust. Work with an attorney who fully answers all of your questions and takes time to walk you through your options. Then, if you do choose to counter a settlement offer, you will know the likelihood of securing your requests and how much longer the process will take to resolve.
Have you been offered a structured settlement after a Florida accident but are unsure if it is in your best interests to accept the terms? Do not agree to a settlement without understanding the terms and payment structure. Bring your questions to the legal team at Spencer Morgan Law. Our compassionate yet aggressive attorneys will fight for your rights. It may be possible for you to secure a settlement on your own, but hiring a legal professional can boost the likelihood of you securing a full settlement and a fair payment structure. To get started, call 305-423-3800. Schedule your confidential, initial consultation today.