Lapses In Protections And Negligent Security Claims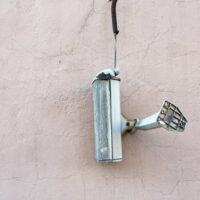 A negligent security claim could be your path to resolution if you believe a Florida business owner should be held liable. This type of negligence is connected to an owner not providing adequate protections for the public, leading to damages and injuries. Under Florida law, business operators have a duty to have safety protections in place for customers and business guests.
While it is not possible for a business owner to shield visitors from every type of harm, there are basic security steps that can be taken to avoid some dangers. When an injury is sustained and there was a foreseeable way to combat that injury risk, a strong negligent security claim could move forward. To learn about the options you have, share the facts of your case with a Miami personal injury lawyer.
Security Lapses and Negligence Claims
There are certain steps stores, restaurants, and other businesses need to take in order to help protect both the individuals who work at the location and the people who come to access the goods and services. The security needs will depend on the business and the hours the location is open. Examples of security lapses include the following:
Security cameras, alarm systems, and locks that are not working properly.
Parking lots, stairways, and outdoor spaces that are inadequately lit.
Guards and other security personnel either are not present or do not effectively perform their jobs.
Because the security required will depend on the business, a lawyer can review your case and discuss with you if a security lapse can be proven or not. For example, it is a security lapse if you are staying in a hotel and the business gives another guest access to your room and they steal your belongings. But that situation is specific to a place customers reserve a room, such as at a spa, hotel, or resort.
Recovering Damages Relies on Injury Risk Being Foreseeable
Whether the danger was foreseeable or not is often the crux of a negligent security claim dispute. If you are seeking damages, your Miami personal injury lawyer will work to prove that the harm you sustained would not have occurred if the business owner fixed an issue that was clearly a security lapse. This form of negligence claim has a statute of limitations of four years in the state of Florida. Connecting with a Florida attorney right away means they will have the time required to gather additional documents, if necessary.
Are you interested in learning more about when a business can be held accountable for negligent security? Set up a free consultation with the legal team at Spencer Morgan Law. Our lawyers will examine the facts of your case and share with you the value of your claim. Compensation funds could be secured for medical expenses, lost income, and emotional distress. Work with an attorney you trust, a lawyer who is committed to providing you with top quality representation. Reach out today to schedule your no-cost, confidential consultation, call 305-423-3800.