Is Your Florida Business OSHA Compliant?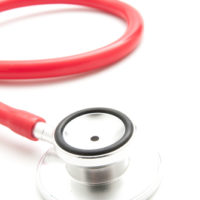 When you go to work each day, do you think about your workplace safety? You should always be concerned about whether or not your workplace is OSHA compliant. When the Occupational Safety and Health Act was passed, states had the chance to outline their own plans and submit them to the Secretary of Labor for approval. Florida did not do so, so all businesses in the state of Florida must comply with federal regulations. These laws dictate that a workplace should be safe for all employees. Here is what you should know about whether or not your place of work is OSHA compliant.
Who Does OSHA Protect?
 OSHA regulations cover nearly everyone in the workplace. The exception is independent contractors or families on a farm. There exist rules and regulations for all job titles, including managers, stockholders, family members who are employees, and partners.
Safety Regulations for Businesses
 Your employer should make sure to keep the workplace free of any recognized hazards. These are any hazards you employer knows about or should know about. They may be likely to cause serious harm or even death if left unnoticed. If a person can easily see or smell a hazard when walking through a work environment, the employer needs to eliminate it before it causes serious harm to an employee or another person.
Potential safety hazards include toxic gases, broken equipment, and unsafe practices. Unsafe practices include activities such as operating a meat slicer without a handle or working with toxic chemicals without the proper safety gear. The employer is responsible for making sure all equipment and practices are compliant with OSHA regulations. This responsibility extends beyond the place of work and to other job sites, which is something that construction employers need to bear in mind.
All businesses are required to provide safe and effective equipment to complete tasks. The business is responsible for providing comprehensive training concerning safety of all practices and equipment.
Certain Industries Have Specific Regulations
 Of course, some industries present higher risks of injury due to unsafe equipment and practices. Depending on your industry, your workplace may be subject to different requirements. Talk to your employer about industry-specific safety regulations to find out more.
Does Your Workplace Have an OSHA Poster?
 Under federal law, your employer should display industry-specific OSHA regulations. This poster should outline your rights and obligations according to the law. Workers must uphold their obligations to comply with safety procedures. Failure to do so could work in your disfavor.
Ask Your Employer
 Talk to your employer about OSHA requirements and whether they are following all necessary regulations. It should be keeping records of any serious injuries and illnesses that occur in the workplace. If your employer is not in compliance with OSHA regulations, it could be putting you and your coworkers at risk. If you are concerned about your employer's compliance, you should contact a local attorney. The Miami workplace accidents lawyers at Spencer Morgan Law can help clarify questions and determine whether or not you should take legal action against your employer. Workplace injuries are common, and you may be able to recover damages if you become injured.
Resource:
osha.gov/laws-regs/oshact/completeoshact