Is There Any Way Around Florida Statute Of Limitations?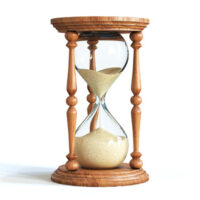 Personal injury claims carry a statute of limitations. In Florida, the span of time is four years, if you are filing a claim against a private individual or party, and three years if you are filing against the government. The time clock for the statute of limitations typically begins on the day the accident occurred. In some circumstances, there are exceptions. To determine if an exception is possible for you and your case, talk to a Miami personal injury attorney.
Pausing or Tolling the Statute of Limitations Timeline
One of the legal terms you may be introduced to in the process of moving toward damage recovery is tolling. Tolling refers to a pause in the statute of limitations. It could be a path to giving you more time to resolve a dispute.
Suspension of the statute of limitations period is granted in a variety of circumstances, including the following:
Defendant not in the state of Florida
Mental incapacity
Pending arbitration
In a situation where the defendant has left the state, the tolling exception may be put in place to help plaintiffs who are seeking compensation. This is an important legal support as some defendants intentionally attempt to evade the personal claim compensation process through geographical moves.
Arbitration can also lead to tolling. After all, if the arbitration process will lead to resolution, it should be explored. Seeing that process through is important, so the personal injury statute of limitations is paused so individuals do not rush through the pending arbitration.
But there are a whole list of items that will not lead to tolling the statute of limitations. For example, there are times when individuals attempt to pause the statute of limitations because there was a failure to disclose, this reason rarely leads to an adjustment in the timeline of the case.
Talk to a Personal Injury Lawyer About Deadlines and Time Limits
There are procedural rules surrounding personal injury cases. In order to secure the likelihood that you will receive compensation from an at-fault person or entity, you should talk to a legal professional.
While following set timeframes, including statutes of limitations, are an important part of the process, Florida courts do allow plaintiffs to file past a statute to limitations date if there are unique circumstances that warrant the exception.
After a slip and fall injury or a harmful car accident, discuss your case with a Miami personal injury attorney. Damage recovery is part of your healing process. When a Florida property owner or car driver behaved negligently, there is a path toward financial compensation.
Are you worried about running out of time to secure the damage recovery you need following an accident? Talk to the Miami personal injury attorneys at Spencer Morgan Law. Our legal team consists of knowledgeable, compassionate, and experienced lawyers. There are no fees upfront and our attorneys know how to get substantial settlements done. Compensation for ongoing treatments, medical expenses, and emotional strain may be possible. Call us today at 305-423-3800 to schedule a free consultation.