Is It Worth It To Hire A Miami Lawyer?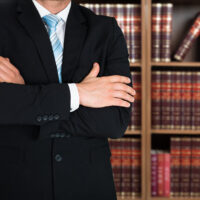 In the aftermath of an accident, you may have many questions you want answered. You may be unsure how to pay bills because you are unable to work because of an injury sustained. Or, you may have talked to an insurance company representative and found them unhelpful in resolving the financial issues you have as a result of the collision. In these and many other situations, individuals wonder if it would be in their best interests to hire an attorney.
If you are under pressure and could use legal guidance after a Florida collision, discuss your concerns with a Miami personal injury lawyer. An attorney can inform you of your options moving forward. Generally, if a claim is large due to bodily injuries and property expenses, it is worth working with an experienced legal team.
How an Attorney Can Help You
While many associate hiring a lawyer with heading to trial, court is not always necessary. When it comes to personal injury cases, most are resolved through a settlement process.
Hiring a lawyer can be beneficial even if you are not going to court as an experienced lawyer can strengthen your claim and negotiate for a full compensation amount. Liability laws are not simple. Qualified attorneys are familiar with Florida laws and national regulations and understand the impact of those laws on your case.
Things an attorney can take care of for you:
Collect evidence. Documentation is an important part of a personal injury claim. Medical records, law enforcement reports, and witness accounts are all needed in order to establish the value of your claim.
Stay on top of deadlines. Experienced personal injury attorneys are familiar with filing deadlines and state laws. To be sure you are on the right road to recovering compensation, be sure all deadlines are met and paperwork is filed properly.
Understanding a claim's value. There may be an array of expenses following an accident, including damage to your car, physical injuries, and wages lost due to needing to take time off to heal. Lawyers work to be sure that all costs are addressed.
Negotiate with insurance companies. Conversations with insurance claims adjusters can be stressful for individuals involved in a car collision. Particularly if they are trying to push you to accept an amount that is far lower than your claim is worth. Have a legal expert handle these conversations and produce the evidence to prove a higher amount is necessary.
Additionally, if it is not possible to secure a fair settlement through insurance negotiations, your Miami personal injury lawyer can take your claim to court.
Do you need a legal expert to review your evidence and determine a strong path forward? A qualified Florida attorney will handle negotiations with insurance companies, gather documentation, and ensure all deadlines are met. Talk to the legal team at Spencer Morgan Law about your accident case, our experienced team can take immediate action to secure financial recovery for you and your family. No-cost, confidential consultations are possible. Contact us at 305-423-3800 to schedule your initial meeting today.