Is It Possible For A Lawyer To Not Take My Case?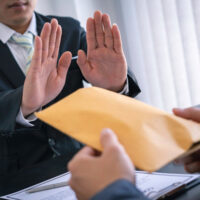 If you are seeking legal assistance after an injury, it is important you work with a lawyer you trust. Someone who understands your situation and is able to see a path to a better future. If an attorney does not think they can help you, they may not take your case. This is not common, but it does happen.
Reaching out to another legal professional could be a solution. There are times when one lawyer will not see a path to success but another one will. To have your situation assessed, talk to a Miami personal injury lawyer.
Fault and Statute of Limitations
There are a variety of reasons why an attorney may not take a case. One of them may be they believe the evidence points to you being at fault for the incident. While attorneys regularly take cases in which a person is partially at fault, if the individual is fully at fault they may not want to work on the case because they will not be compensated at a level that makes their work worthwhile. This is because most personal injury lawyers are paid through contingency fees once a claim has been decided.
Or, a lawyer may decline your case because the statute of limitations has expired. Statutes of limitations vary from state to state, it is four years in the state of Florida. When the statute of limitation has expired, it is likely not possible for you to seek compensation. There are rare exceptions, and an attorney will let you know if any of these limited situations applies to your case.
Conflicts of Interest Can Also Be an Issue
Naturally, an attorney who is already providing counsel to the other side of the dispute would turn down the opportunity to work on your case. It simply would be unethical because of a conflict of interest. Similarly, if you are moving toward a lawsuit against a friend or family member of the attorney, they may reject the case.
Searching for an attorney can be a process. You want to work with someone who has experience in claims or cases that are similar to your own. A personal injury attorney who solely works on car accident claims may not be the best fit for a defective product case, for instance.
If your case was rejected by an attorney but you still want to file a claim or lawsuit, reach out to another Miami personal injury lawyer and ask them if they can help. A skilled, seasoned legal professional will take time to assess your situation and advise you on your best path forward. They may accept your case. And if they don't, they could have suggestions for next steps.
Are you looking for a knowledgeable Florida personal injury lawyer? With free consultations, our lawyers can determine if you have a right to damage recovery. We will cover your case from the beginning stages to securing final damage awards. Our attorneys at Spencer Morgan Law will fight for fair compensation. Contact us today at 305-423-3800 to schedule your free assessment.