Is It A Crime To Not Report An Accident?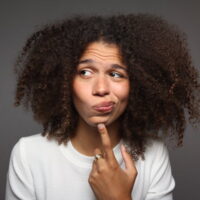 Taking the time to report the crash is in your best interests. While car crashes should be reported, minor fender benders do not have to involve law enforcement. If you do not report an accident there is no criminal penalty, but there could be a small fee, depending on the circumstances. But leaving an accident scene and not reporting the crash could lead to a criminal charge, particularly if individuals were injured and damage was extensive.
Additionally, when you call in a crash, inform law enforcement of all the particulars, including accident injuries sustained by you, pedestrians, or other drivers. Even minor injuries should be mentioned, the documentation could be a key part of your damage recovery later. To consult with a legal expert, talk to a Miami personal injury lawyer.
When Police Must Be Notified
While you do not have to call police after a minor collision, you must do so if any of the following apply to your Florida car crash:
Bodily injuries were sustained
There was loss of life
Property damage is of a value at or above $500
And if you have ever been involved in any type of vehicular collision, you likely know that $500 is a low property damage balance. While some minor dings will be in the hundreds, there are many auto body work bills that easily surpass $500, even when the accident was not a major event and all parties walked away without injury.
To report the accident, simply call the local police department or the highway patrol. Once the operator is on the line, give them your location, phone number, and inform them of any injuries or if any vehicles are blocking the roadway as a result of the collision.
Other Drivers May Want to Avoid Reporting the Incident
If another driver at the scene is resisting reporting the accident, make the call for your own security and peace of mind. After all, you have no idea why another driver does not want to report the accident. They may not have car insurance, be driving without a license, or have illegal substances in their car. All of these are not your responsibility, follow your own obligations and call law enforcement.
Informing your car insurance of the accident is also likely a contractual obligation you agreed to when you  entered into the policy agreement, but you do not have to talk to insurance representatives representing other drivers, and doing so could complicate your claim. Have a Miami personal injury lawyer handle insurance conversations and negotiations for you. Then, you won't be tricked into saying something that could be used against you at a future date.
Are you wondering if you can move forward with a claim because law enforcement was not called in the immediate aftermath of a crash? There are legal professionals to guide you through the financial compensation process. To get your claim negotiated and determine if filing a lawsuit will be required, connect with the legal team at Spencer Morgan Law. Then, you can schedule your no-cost, confidential assessment. Call 305-423-3800.