Is A Personal Injury Lawsuit A Civil Lawsuit?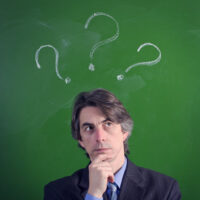 Yes, a personal injury lawsuit is a type of civil action. This type of legal action is against an individual or a business that caused you injury or harm. In some situations, both a person and a business can be part of a personal injury lawsuit. The goal of a personal injury lawsuit is to be compensated for expenses, it is not a criminal case. If you were injured, a successful resolution of your personal injury case would be compensation for tangible, and possibly intangible, damages.
Serious injuries often lead to financial expenses that are far higher than many South Florida families can afford. If another's carelessness led to your injury, you may be considering legal action. To determine the best path forward, share the details of your accident injury with a Miami personal injury lawyer.
Plaintiff Carries Burden of Proof in a Personal Injury Lawsuit
In a personal injury lawsuit, the individual who initiates the process is the plaintiff. They are taking legal action against a person or group. It is the responsibility of the plaintiff and their legal team to prove the harm sustained was a direct result of the actions for the defendant. Evidence is typically used to prove the need for compensation.
Evidence is used differently in civil lawsuits than criminal lawsuits. In civil cases, such as personal injury lawsuits, the plaintiff must produce enough evidence that is clear the defendant is liable. But in a criminal case, a defendant is only ruled against if there is proof beyond a reasonable doubt. Lawyers specialize in specific areas of law, personal injury lawyers are the right match for you if you are seeking financial compensation for an accident injury.
Personal Injury Lawsuits and Motor Vehicle Accidents
Car accidents are a common type of personal injury dispute in the state of Florida. Motor vehicle accidents occur for a variety of reasons, including distracted driving. There are a few different types of distracted driving as well. Visual distracted driving is when you take your eyes off the task of driving. If you remove your hands from controls, you are participating in a manual distraction. And cognitive distractions are when the mind wanders. There are many intricacies to car accident claims and the personal injury lawsuits that can follow.
If you or someone you love was injured in a car accident, slip and fall event, or another injurious event and you believe financial compensation is necessary, connect with a Miami personal injury lawyer. There are many details to consider and an experienced legal team knows how to help you achieve the results you want, from small settlements to large financial compensation packages.
Are you ready to take your personal injury case to court but don't know how to get started? To take the first step to financial relief, connect with the Miami personal injury attorneys at Spencer Morgan Law to discuss the details of your personal injury case. There are no fees upfront. Call us today at 305-423-3800 to schedule a consultation.