Insurance Basics For Florida Boat Owners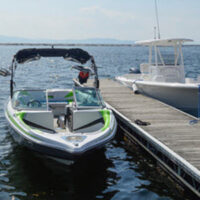 There are many different types of boat insurance. The coverage you need will depend on what kind of boat you have and what type of water you plan to boat in, for example. Having proper coverage is important, then you will be protected in the event of damage or injury. While Florida  boaters are not legally required to have boat insurance, out-of-pocket payments can be extremely difficult if something goes wrong.
Boat insurance has been around for many, many years. Early sailors understood the risks of taking to the water. After all there are weather and other risks to navigate. If you were involved in a boat accident, you need to protect your rights. A full and fair compensation package could help you and your family begin to move past the damaging and injurious event. Talk to a Miami boat accident lawyer to learn more.
Liability and Damage Coverage
Part of your policy will likely include liability coverage, essentially protection from damage your boat could potentially cause to others, including objects such as docks or other boats. There are even times when the liability coverage will protect you from a risk your boat caused other than direct contact, damage from a large wake your boat created, for example. It is important you talk through the levels of protection when you purchase your boat insurance.
Damage for physical issues includes property damages. This could be boat damage from a collision, storm, or other risk factor. Property damage can vary and could include boat components, from anchors to motors. Whether or not your boat trailer will be part of your coverage depends on your policy.
If you activate a claim, it is important you know what your rights are. For example, did you purchase a policy that will reimburse you for the cost of replacing your boat? Or does the policy state it pays out cash value? When you are unclear about what type of compensation you should be receiving or do not feel you are being compensated properly, it is important to connect with a legal professional.
Navigating Value Loss and Total Loss Settlements
Because a Miami boat accident lawyer is working with personal injury claims, including boat claims, everyday, they know what a claim is worth and how to talk to insurance claims adjusters. When you are overwhelmed with discussions of value loss and total loss, know you do not have to make decisions on your own. Before signing anything, talk to an attorney. A skilled lawyer can let you know what options you have available, so you can move forward with confidence.
Are you unsure how to talk to your insurance company about your Miami boat accident? When an accident involving a boat results in injury or death, you need a Miami boat accident lawyer on your side. A skilled attorney has the experience needed to navigate legal complexities. You deserve justice and we work on a contingency fee basis. Call Spencer Morgan Law at 305-423-3800 for a free consultation.