Insurance Adjusters Vs. Personal Injury Lawyers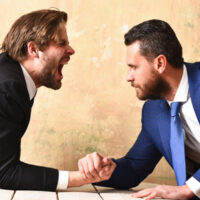 After a Florida accident injury, you may find yourself navigating the complex world of insurance claims. In the beginning of the process, you may have contacted an insurance company and been told that an adjuster will take care of your injury claim from start to finish. That there is no need for you to connect with legal representation.
Before making a final determination, it is important for you to know that while insurance adjusters play a role in processing injury claims, their primary loyalty lies with the insurance company. Personal injury lawyers, on the other hand, work for you. They are dedicated to protecting your rights and best interests. Talk to a Miami personal injury attorney about your situation to learn what is possible for you and your family.
What Adjusters and Attorneys Do 
Professionals employed by insurance companies, adjusters are assigned to assess the validity of claims and determine the amount of compensation that will be disbursed. Here's the role of insurance adjusters:
Investigate claims. Adjusters research the circumstances of the accident, review medical records, and gather evidence to determine a claim's validity.
Assess losses. Next, insurance professionals assess the extent of injuries sustained and property damage to calculate a compensation amount.
Provide information to claimants. As seasoned professionals, insurance adjusters can be a resource when you have questions about insurance claims and how to complete necessary paperwork.
Personal injury lawyers represent injured individuals and are hired but the harmed person or group. How an injury lawyer could help you:
Florida law expertise. Because they work on cases every day, personal injury lawyers are well-versed in Florida's personal injury claim laws and regulations.
Evidence gathering. Lawyers pursue investigations in order to collect evidence to support client claims. This process could involve working with accident reconstruction experts, medical professionals, and other specialists who could shed light on liability questions.
Seasoned negotiators. Personal injury lawyers are skilled at negotiating with insurance companies in order to secure a fair and just settlement for their clients, including pursuing maximum recovery amounts.
Court representation. Most cases are settled through the negotiation process, but if negotiations fail, lawyers will file a lawsuit on your behalf and represent you during the legal proceedings.
Even if an insurance adjuster appears to be helpful and kind, they do not work for you. It is possible for insurance adjusters to minimize payouts, but lawyers work tirelessly to secure the highest possible compensation figure for their clients.
How a Lawyer Can Help
Should an insurance adjuster attempt to reduce or deny your claim, a Miami personal injury attorney will identify and counter these tactics. An injury lawyer can make all the difference in securing the compensation you deserve, an amount that will cover your medical fees, property expenses, emotional distress, and other accident-related costs.
Was your initial conversation with an insurance adjuster confusing? Hire your own expert to be sure you are receiving a fair compensation amount. Consult with the legal team Spencer Morgan Law. Call 305-423-3800 to schedule your fee-free consultation.