Injuries Sustained In Miami Airbnb Rentals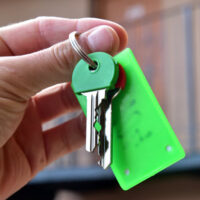 While booking vacation properties as short-term rentals is nothing new, the practice has become much more popular in recent years as platforms like Airbnb and VRBO are now so easily accessible online. As a result, internet booking has soared and many vacationers find themselves vacationing in residential neighborhoods rather than in hotels at resort complexes.
Compensation claims have been successful when a short-term vacation rental has a dangerous condition and a person is injured as a result. That said, you need to file the correct type of claim. An Airbnb host protection policy could be held by the rental host precisely to cover property injuries, but there are exceptions in these policies. Bring the details of your rental injury to a Miami personal injury lawyer to explore avenues to monetary recovery.
Is the Platform or the Property Owner Liable?
When it comes to Airbnb and other online short-term rental opportunities, there are multiple parties involved in the transaction. There is the platform itself and the property owners who are posting their rental properties on the website, for instance. It is the responsibility of the property owners to provide a reasonably safe space. Because of this, when you first enter an Airbnb or VRBO property, be sure to look for possible risks and alert the host to the dangers right away.
There are a wide range of short-term property rentals available, from small, urban apartments and condominiums to sprawling single-family homes with large yards and pools outside of the city. What injury dangers could be present depend on the property itself.
Examples of short-term rental injury risks:
Flooring that is broken, leading to slip and trip hazards.
Stairs without railings or broken steps.
Pools that are poorly maintained.
Damaged bathing facilities and water heating issues resulting in scalds or burns.
Asbestos or carbon monoxide issues.
Bed bugs or other pest concerns.
If you do sustain a rental injury, seek medical care without delay and capture images of your injuries, before and after receiving care from your doctor. Additionally, images of the accident scene can be helpful in strengthening a claim. And while you should report the injury harm to Airbnb, talk to your attorney before sharing a lot of invocation with the property host.
Negotiating with Airbnb
While there is language in the terms of service agreement that blocks you from filing a lawsuit against Airbnb, there could be a path to negotiating a settlement. Arbitration could be a way to land on a reasonable resolution, a Miami personal injury lawyer will review the details of your injury and talk you through paths forward.
Do you have questions about your Airbnb or VRBO injury? There are open areas to recovery if you were hurt because of another's negligence. When you have a lot of expenses and believe another is liable, talk to an accident about compensation options. When you are ready to get your claim filed or case started, connect with the legal team at Spencer Morgan Law. No-cost, confidential assessments are available, call 305-423-3800.