Injuries Are Possible When Athletic Fields Are Not Maintained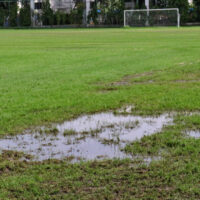 Sports can be great for kids and adults. After all, it is well known that exercise is an important part of a healthy lifestyle and team sports can be a path to learning leadership skills and making life-long friendships. That said, there are times when individuals are hurt playing a sport. Football has been connected to head injuries, for instance. And while there have been advances in safety gear, such as helmets, it is also essential to maintain a playing surface that does not lead to accident injuries.
If you or your child were injured while playing on a poorly maintained athletic field, you may be able to access compensation to help you pay bills and move toward your future. Liability claims can be complex, and sports facilities likely have legal teams protecting their interests. You need a Miami personal injury lawyer on your side to help defend your rights.
Synthetic Fields Have Grown in Popularity
Athletic fields need to be maintained in a way that matches the material they are made from. Synthetic turf fields may be lower maintenance than grass fields that does not mean they are maintenance free. It is still essential that wear and tear is addressed in order to keep everyone using the field safe.
Some of the reasons synthetic fields are chosen rather than grass fields:
Conserves water as less is needed.
Can be long lasting, durable, and a smoother surface.
Can be utilized in a range of weather.
Grass needs to be fertilizer and mowed, synthetic do not.
Reduction in allergies and pollen.
While durability and not needing to reseed and mow can be the reasons a facility transitions from a grass athletic field to a synthetic field, it is important to note that even synthetic fields degrade over time. There can be accident injuries when fields are not maintained properly. Failure to keep a field that is in use maintained is irresponsible and could lead to a personal injury claim should a person be injured.
Poor Athletic Fields and Head Injuries
One of the injuries that is possible with field sports are head injuries. Sometimes when a concussion is mild a full recovery can happen at home, with time and rest. But if a person is suffering from blurry vision, headaches, and mood shifts for an extended period of time the injury may be more severe.
If you are coping with stress and medical fees because you or someone you love was injured in connection with a poorly maintained athletic field, connect with a Miami injury lawyer to explore your damage recovery options.
Are you or someone you love suffering from a head injury because of a poorly maintained Florida athletic field? Financial compensation may be possible and an experienced attorney can help. Talk to the Miami personal injury attorneys at Spencer Morgan Law and have a lawyer negotiate with an insurance company for you. We have experience proving negligence, negotiating with insurance companies, and taking cases to trial. Contact us today at 305-423-3800 to schedule your free consultation.