Indicators Of Distress After A Miami Car Accident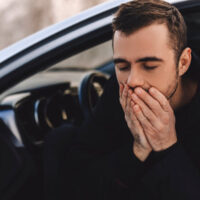 Traumatic events, including car crashes, can be emotionally scarring. Seeking treatment for both physical injuries and emotional distress is essential for healing and self care. There are counselors and therapists who specialize in working through emotional distress after a vehicular collision.
Instead of worrying about the expense of care after a car accident, talk to a Miami personal injury lawyer about how much your claim could be worth. Then, once you have a financial figure in mind, it may be possible for you to access all of the care you need, including physical care and mental health support.
Some Symptoms of Emotional Distress After an Injurious Event
While many feel shaken in the moment following an accident, for some the feeling dissipates over hours or a couple of days. But other people find themselves coping with sleep issues and anxiety for extended periods of time. Some of the symptoms that could be experienced after a traumatic event, such as a car crash, include the following.
Sadness, crying, and frustration
Anxiety, depression, and ongoing feelings of fear
Insomnia or unable to get out of bed
Self-medicating with drugs and alcohol
Flashbacks and repeatedly thinking of the event
Emotional distress can interfere with a person's ability to work, attend school, and engage in their personal relationships. Some find working with a mental health professional helpful. And if you are worried about the fees associated with seeking care for anxiety, depression, or post-traumatic stress, know that it may be possible to have those expenses paid through a settlement package. Share the details of your situation with a Florida attorney to understand your options.
Following Guidance and Giving Yourself Time
Both healthcare providers and mental health professionals can provide a person who sustained injuries in a car accident with a path to healing. This could include a physical treatment plan and guidance on how to alleviate emotional upset. While experts can guide you, they can't speed up the process. Try to ignore the urge to resume the lifestyle you enjoyed prior to the collision too soon. Being careful and following each treatment step will give you time to heal and, if you move forward with a personal injury claim, strengthen your case.
While you focus on fortifying your physical and mental health, your Miami personal injury lawyer will spend time negotiating with insurance companies and securing any additional documentation needed to support your claim. It may be possible to pursue economic and non-economic damages, which could include compensation for emotional distress and extreme upset.
Do you find yourself withdrawing from activities you once enjoyed and experiencing fear and anxiety following a Florida car crash? You may be able to secure a higher damage recovery settlement. An experienced attorney can help. Talk to the Miami personal injury attorneys at Spencer Morgan Law and have a lawyer negotiate with an insurance company for you. We have experience proving negligence, negotiating with insurance companies, and taking cases to trial. Contact us today at 305-423-3800 to schedule your free consultation.