I Own A Business, What Should I Know About Premise Liability?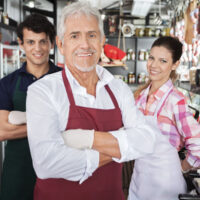 Opening, managing, and running a business takes a lot of time and energy. It is also common for people to invest their hard earned savings into their business dreams, and this is even knowing the reality that not all businesses make it. According to one report, after five years of opening, half of new businesses will need to close their doors.
There are many reasons why businesses fail and one of them is poor management, including not shielding themselves from premise liability claims. If you are a business owner, talk to a Miami personal injury lawyer about premise liability and what you need to know about local and state laws.
Basic Steps You Can Take to Shield Your Business
Whether you are planning to open a business in the coming months or years or already are running a location or two, it is essential you take all the steps you can to protect individuals frequenting your business from harm. It is, of course, the ethical thing to do, and if a person is hurt you could be held financially responsible for all of the injured party's medical expenses, lost wages, and other accident injury costs.
When it comes to premise liability, slip and fall accidents are the most common. Doing the following could protect you from financial fallout.
Inspect buildings and surrounding property. It is essential to have a schedule in place to look for any potential dangers in your business. Without regular checks, it is possible a slippery floor, torn carpeting, or pothole in a parking lot could lead to a guest injury.
Have plans in place for repairs. While recognizing dangers is important, business owners also have to have next steps in place. For example, if an issue is discovered, who will be fixing the problem and how will the public be warned until the repair is made.
Having the proper insurance can alleviate some expense if a premise liability claim is brought against you, but your coverage may not cover any of your business income losses as a result of the dispute.
If You Have Legal Questions, Talk to an Expert
Owners of a business need to understand premise liability law. If you are a business owner who doesn't have the time or interest to learn all about Florida personal injury law, an experienced attorney can advise you. Connect with a Miami personal injury lawyer to discuss how much insurance you need and what laws are on the books to protect business owners and the individuals, couples, and families who frequent their establishments.
Have you been wondering if you, as a business owner, should know more about premise liability? An attorney can provide you with clarity. When you talk to the legal team at Spencer Morgan Law, you are talking to professionals who have guided business owners and individuals filing a claim against a business. This means that you will have a legal professional on your side who understands all the ins and outs of premise liability law in the state of Florida. To get your questions answered and make the moves you need to in order to protect yourself, call 305-423-3800.