How To Stay Safe When Driving In The Dark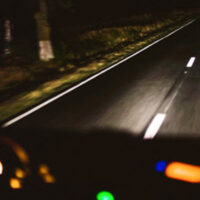 Night driving carries risks. It is more likely for a fatal car crash to occur at night than it is during the daytime hours. There are a few reasons for this, including drivers who are unable to see and recognize dangers and vehicular operators who are blinded temporarily by lights from other cars or another bright light.
If you sustained an injury while driving at night in Florida, you may be unsure how you will be able to handle all of the bills incurred due to doctor visits and vehicle repairs. When another behaves irresponsibly, there is a path to compensation. Connect with a Miami car accident lawyer to learn more.
Ways to Avoid Accidents at Night
Of course, it is best to avoid an accident happening in the first place. And while it is not always possible to do so, there are things you can do to try and avoid night car accidents.
For example, you could make an effort to keep your windshield as clean as possible. Keeping a cloth in your car to wipe off any smudges on the outside of your windshield can also be helpful in reducing glare when you are unable to get to a gas station.
Maintaining clean vehicle mirrors is also helpful. Having your mirrors clean and correctly placed means you will be able to see around your vehicle without struggling with glare or light bounced into your line of sight.
Additionally, many find the lights of oncoming vehicles annoying or distracting. Looking into the light itself can be dangerous, some find it helpful to shift your gaze to the side until the car has gone by. If you are being blinded by the lights from the car behind you, adjust your rearview mirror down so the light is not bouncing directly into your eyes.
Have Your Eyes Checked Regularly
Regular night drivers should mention their schedule at their next vision screening, there could be a recommendation for reducing eye strain, such as moving eyes in a particular way to avoid eye fatigue in dark conditions. Plus, if there has been a change in your vision in the last year or so, you may need a new prescription or a different sort of corrective lens moving forward.
There are dangers to driving once the sun has set, but that does not mean it is impossible to stay safe on Florida roads at night. Keep mirrors and lights cleaned and positioned properly. Have your vision checked routinely. And if an accident does occur, talk to a Miami car accident lawyer about your damage recovery options.
Were you involved in a nighttime car accident in Miami? A knowledgeable Florida personal injury lawyer can help. With free consultations, our lawyers can determine if you have a right to damage recovery. We will cover your case from the beginning stages to securing final damage awards. Our attorneys at Spencer Morgan Law will fight for fair compensation. Contact us today at 305-423-3800 to schedule your free assessment.