How to Recover Compensation for Injuries Sustained During a Fall on a Construction Site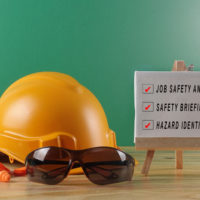 According to OSHA, 21.1 percent of all worker fatalities in the United States were in the construction industry. The leading cause of private sector construction worker deaths was falls, accounting for more than one-third of all construction-related fatalities. It is no secret that construction sites are inherently dangerous, which is why OSHA has dedicated a good deal of its resources to implementing and enforcing strict safety procedures and regulations. However, despite ample safety measures, accidents continue to happen. Accidents occur for a variety of reasons and often result in serious, life-altering injuries. Fortunately, there is typically an avenue for financial recovery that a worker can take to ensure he or she is compensated for lost wages, medical expenses, and other damages.
Workers' Compensation is the Most Common (and Often Only) Option Available
 When a worker is injured on the job in Miami and within the scope of employment, he or she is eligible for workers' compensation benefits. According to Florida's Chief Financial Officer, any construction firm or business is required, by law, to carry workers' compensation if it employs just ONE worker. A worker can be anyone who is an owner or partner. In other industries, the employee requirement is four or more. Subcontractors within the construction industry are also covered, if not by their own employee then by the general contractor.
Whatever your status as a construction worker, if you are injured on the job, you may be entitled to benefits to cover the cost of medical treatment and lost income due to a permanent or temporary impairment. If you lost a loved one to a construction accident, you may be entitled to death benefits.
Third-Party Liability Claims
 In standard construction accidents, workers' compensation is sufficient enough to cover the cost of damages. However, some cases are the result of such gross negligence, and some injuries so severe, that the law allows victims to pursue third-party liability claims against the negligent party. Some acts of negligence that may call for third-party recovery include the following:
Defective equipment;
Inadequate employee training; and
Failure to use or follow proper safety measures.
If a third-party liability claim is successful, a victim may be entitled to damages far beyond those offered by workers' compensation. For instance, whereas workers' comp typically covers the cost of medical expenses, lost wages, and rehabilitation, third-party settlements may cover all that plus compensation for pain and suffering, loss of enjoyment of life, future lost wages, mental anguish, and other relevant damages.
Contact a Miami Construction Accidents Lawyer
 If you or a loved one sustained serious injuries in a construction accident, you are certainly entitled to workers' compensation benefits. However, depending on the circumstances surrounding your fall or incident, you may be entitled to benefits beyond what workers' comp can offer. The best way to find out what your claim is worth and via which avenue you can recover, reach out to the Miami construction accident lawyers at Spencer Morgan Law today to schedule a free consultation. We can help you explore your options and do what is necessary to recover the compensation you need and deserve at this difficult time in your life.
Resources:
www.myfloridacfo.com/division/wc/employer/coverage.htm
www.osha.gov/oshstats/commonstats.html