How To Prove Income Loss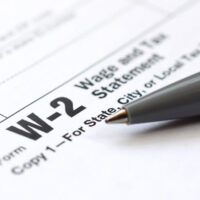 Injuries and illness can make it impossible to work. If you were hurt in a Miami accident and are not capable of working while your injuries heal, you may be experiencing stress about your income loss. According to one report, over half of Americans are living paycheck to paycheck, meaning many people rely on their regular work deposits to keep up with the costs of daily living.
A Miami personal injury lawyer with claim experience has the knowledge to gather all the proof you need to secure a full settlement amount, including income you were not able to access during the course of your treatment and recovery. While this could be annual income and hourly wages, a settlement can also address loss of employee bonuses, commission payments, overtime compensation, and tips.
Medical Documentation and Financial Records
When it comes to gathering evidence, you will need to prove you were unable to work and the level of income that was lost. Often the evidence that you were incapable of working due to an injury will come in the form of a medical record or doctor statement. Employers also often request a doctor's note. If you can work at a decreased capacity, a doctor note could list accommodations that are required and any limitations you may have while you are recovering.
Some companies are able to make accommodations but others are not able to adjust to employee limitations. While the Americans with Disabilities Act protects workers and requires an employer to provide reasonable accommodations, it is not always possible. For instance, if a job requires physical labor, there may not be a way to continue to employ the injured party.
To prove the value of income loss, you will need to present any or all of the following forms of documentation:
W-2 documents
Pay stubs
1040 tax forms
Bank statements
Financial institution statements can be particularly helpful when commission payments or tips are part of your compensation. Discussing how you are compensated with an attorney will result in you knowing which forms of documentation you'll need.
Claims Can Also Address Paid Time Off
If you used your paid time off benefits to recover, you may be able to access financial compensation for using your days off. After all, those are paid days you can no longer use for personal reasons or to attend appointments.
Every situation is different and needs to be analyzed individually. Bring your compensation questions, including those about income loss, to an experienced Miami personal injury lawyer. Then, you will receive answers and understand what next steps are necessary.
Is it time for you to hold the party who was reckless accountable? When you experience income loss due to another's negligence, damage recovery could be possible. Connect with the legal team at Spencer Morgan Law. Our compassionate yet aggressive attorneys will fight for your rights and work to achieve a full and fair settlement for you and your family. To get started, call 305-423-3800 and schedule a confidential consultation today.