How To Increase Safety For Florida Motorcycle Passengers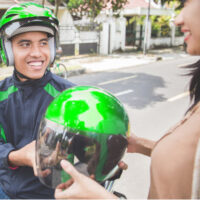 In many areas of the country that enjoy many months of beautiful weather throughout the year, including Florida, motorcycling is a popular pastime. Ask anyone who enjoys motorcycle riding in South Florida and they will tell you there is nothing like the view of the ocean while riding a bike. And motorcycle operators often enjoy taking in the sights with others, including passengers.
Maintaining balance is key to motorcycle safety. When a passenger is on a bike, it is possible there will be a shift in the balance of the bike, impacting handling. This can contribute to accidents. If you were involved in a motorcycle collision and are seeking damage recovery, researching why the accident occurred is an important part of the process. A Miami personal injury attorney can help.
Steps to Keeping Motorcycle Passengers Safe
Naturally, it is best to take safety precautions to avoid accidents before they happen. Motorcycle crashes can lead to life-changing injuries. Acknowledging dangers and doing what you can to avoid harm could be the difference between avoiding an accident and long-term hospitalizations.
Is the motorcycle the correct size? A motorcycle with two people riding it is often safer on a larger bike, one that can handle the weight of two people. If the operator and the passenger are not heavy, a smaller bike may be appropriate. Be sure the size of the motorcycle you are riding is a safe choice for an operator and a passenger.
How experienced is the operator? When a motorcycle operator asks another person to be their passenger, they should do so knowing they have the experience to handle the bike with two people. For example, you do not want the operator to be new to the bike and inexperienced. They need to know how to handle everyday road risks on their own before adding the challenge of balancing the bike with another person on it.
Do you have the proper equipment? There are helmets designed for operators to be able to communicate with the passengers and there are safety gear items created for motorcyclists. Safety gear can help to minimize harm in some accidents, such as protective clothing and boots reducing road rash.
Of course, accidents are called accidents for a reason and there are times when motorcyclists and their passengers are injured through no fault of their own. If you have taken safety precautions but are still coping with medical bills and other expenses following a South Florida motorcycle accident, connect with a Miami personal injury attorney to pave a path toward compensation. Hiring A lawyer means you can ensure your doctor bills are promptly paid and non-monetary losses are adequately addressed.
Is it time for you to pursue the motorcycle accident compensation you deserve? Discuss the details of your situation with the Miami personal injury attorneys at Spencer Morgan Law. There are no fees upfront and our attorneys can assess what level of damage recovery is possible for both the motorcycle rider and passenger. Call us today at 305-423-3800 to schedule a free consultation.