How To Get A Miami Accident Report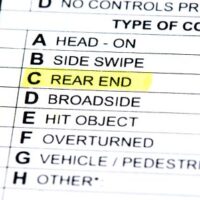 Obtaining an accident report is one of the things you will have to do if you want to secure personal injury damages after a Miami car accident. Accident reports provide crucial information about the accident and serve as evidence to support your claim.
There are many forms of documentation that need to be gathered in order to strengthen your claim. When you hire a Miami personal injury lawyer, they can collect the documentation your claim requires for you, so you can spend time prioritizing healing from accident injuries and resuming your day-to-day life, if possible.
Florida Motor Vehicle Departments and City of Miami Police
After a Miami traffic accident, you can obtain accident reports through the Florida Department of Highway Safety and Motor Vehicles (DHSMV) or through a local police department. Report requests can be submitted to DHSMV online, in person, or by mail. Additionally, the City of Miami Police Department, and the Miami-Dade Police Department, have online portals for obtaining accident reports. In order to complete the request form, you will need to include some basic facts about the collision, including where and when the accident occurred.
When you begin working with an experienced personal injury attorney, they can request accident reports for you as well as collect other necessary documentation for your claim. Some of the documentation that may be required include medical records, bills, witness statements, photographs of the accident scene, injury evidence, and other relevant information.
Once your lawyer has compiled the necessary information to fortify your claim, they will organize the evidence so it can be presented to insurance claims adjusters and other legal professionals in a manner that is compelling. This organization makes the value of your claim clear, so negotiations begin with a realistic financial figure.
Experts In Florida Personal Injury Law
Hiring a Miami personal injury lawyer is beneficial whether your claim is straightforward or complicated. When it comes to contentious personal injury cases, which is true when liability is disputed or an accident victim faces an insurance claim denial, an attorney has the knowledge and personal injury law background you can lean on. They can provide the legal expertise and resources needed to fight for your right to financial recovery, wherever you are in the process.
There are several steps to preparing a personal injury claim in Miami, one of these is obtaining a copy of the accident report connected to the car crash injury. A lawyer can help you through the process and will walk you through best practices if you encounter Florida personal injury recovery complexities. If you've been injured in a car accident in Miami, don't hesitate to contact an attorney to discuss your legal options.
Have you realized it is time for you to secure financial recovery? Getting a copy of the accident report is one task among many that will need to be accomplished. When you are ready to strengthen your Florida injury claim, connect with the legal team at Spencer Morgan Law. Call 305-423-3800 for a confidential assessment.