How Much is My Personal Injury Case Worth?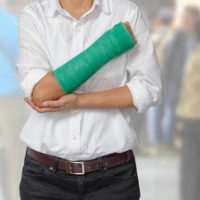 If you were recently injured in an accident caused by somebody else—whether it was a car accident, slip and fall accident, or accident caused by a defective product—you may be entitled to compensation for your losses and injuries. However, before you file a claim, you should really consider whether or not the amount you will be rewarded is really worth the hassle. After all, once you make a claim, you will be forced to deal with insurance companies, lawyers, and quite possibly a judge and jury. The Miami personal injury attorneys at Spencer Morgan Law can assess your case for free and help you determine whether or not the potential settlement is worth the time and money you will spend on fighting a claim. However, you can use the following information to pre-assess the worth of your case prior to meeting with one of our knowledgeable attorneys.
Compensatory Damages You Might Receive 
In a personal injury case, there are two types of damages you might be awarded in a settlement: compensatory damages and punitive damages. Compensatory damages are meant to compensate the plaintiff for any losses suffered as a result of his or her injuries. These can include the following:
Lost Income: If a plaintiff's injuries caused them to miss out on work, they may be compensated for lost income and future lost income. They may also be compensated if the injury is permanent and requires them to pursue a job that pays less than what they were previously capable of making.
Medical Treatment: Your medical bills after experiencing a personal injury can be sky high, so high, in fact, that they could force you into bankruptcy. For this reason, compensation for medical care is one of the number one damages awarded in a personal injury case.
Emotional Duress: If you have suffered significant emotional trauma as the result of your accident, you may be entitled to compensation for emotional duress.
Pain and Suffering: If you experienced significant pain either immediately following the accident or of the long-term variety, you may be entitled to compensation for pain and suffering.
Property Loss: If your vehicle, your home, or any other physical property was damaged during the accident, you will likely be reimbursed for the fair market value of what that item was worth.
Loss of Enjoyment: If you have experienced a significant decrease in your quality of life as a result of your injuries, you may be compensated for the loss of enjoyment of life.
Loss of Companionship: If you lost a loved one in a serious accident, you could be compensated for the loss of companionship, as well as for any income they brought into the family home.
Punitive Damages 
In addition to compensatory damages, you may be entitled to punitive damages in a personal injury claim. Punitive damages are really just a "punishment" for the defendant, and are meant to ensure that they properly learned their lesson. Punitive damages may not exceed three times the amount of compensatory damages, or $500,000, whichever is greater.
Work With a Miami Personal Injury Lawyer 
If you were in an accident and want to know if it is worth your time to file a personal injury claim, reach out to the Miami personal injury lawyers at Spencer Morgan Law for a free evaluation of your case.
Resource:
leg.state.fl.us/statutes/index.cfm?App_mode=Display_Statute&URL=0700-0799/0768/Sections/0768.72.html