How Much Is My Car Accident Claim Worth?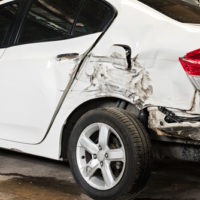 Car accident claims, like all legal pursuits, can take a significant amount of time and money to settle. For this reason, some car accident claims are not worth the time or money invested in them—even if they are winning claims. At Spencer Morgan Law, our experienced Miami car accident lawyers can typically gauge the merit and value of a claim in the initial consultation, as can any other knowledgeable personal injury attorney. We are always honest with clients and potential clients about the likelihood of them winning a settlement or award, and about what that award might look like. In this article, we explain how various cases are valued so that you can better know what to expect from your own claim.
How Car Accident Settlements Are Valued
If a case is not settled by the insurance agency and is forced to go to trial, the plaintiff is at the mercy of the jury. Typically, a jury will give greater value and merit to an injury that "appears" more serious. Injuries that "appear" serious include broken limbs, head trauma, disabilities, and other physical injuries. Injuries that receive less merit are those that have to do with emotional trauma, nerve damage, and psychological impact.
Even if a case does not go to trial, both the defendant's lawyer and the victim's lawyer will typically consider how juries will react to certain injuries to aid in negotiations. If a defendant's lawyer fears that going to trial could mean a sympathetic jury decides on an outrageously high settlement, they may be more lenient during negotiations. For this reason, it is important to work with an experienced car accident lawyer who understands how juries think.
Some injuries that may bring in a large settlement include those that:
"Look" serious;
Require complicated or invasive medical intervention;
Hindered your ability to go to work and earn an income;
Did not respond well to initial treatment and/or worsened with treatment; and/or
Left you with permanent limitations, pain, or disability.
Beyond that though, both sides will consider more "hard evidence," such as the cost of your medical bills, how much work (and therefore income) you missed out on as a result of your injury, and pain and suffering. Each party will use different methods for calculating the final value of your claim, but with their numbers on the table, negotiations can ensue.
Obviously, your lawyer will be the most sympathetic to how your injury impacted your life overall. This can include how it has affected your day-to-day living, your relationships, and your future, and if you have suffered any emotional anguish as a result of your injury or the accident. The other party's attorney might give some thought to these issues, but not a whole lot, while the insurance companies will likely use a mathematical algorithm to calculate the value of your claim.
While an insurance carrier is the party most likely to offer you the lowest settlement, they are bound by law to settle any and all claims in good faith. This means that they are bound by law to act fairly and honestly throughout the investigation of a claim and when coming up with a settlement amount. If they do not, they risk having a civil suit brought against them and losing.
Retain the Help of a Knowledgeable Miami Car Accident Attorney
If you were in a car accident and were seriously injured, you stand a good chance of winning a decent sized settlement. However, because personal injury law is so complicated, and because personal injury cases are never cut and dry, consult with an experienced Miami car accident attorney who can give you a rough idea of how much your case is worth, or if it is worth anything at all. The last thing you want to happen is to spend thousands of dollars on legal fees and countless hours battling with the insurance companies only to discover that you were at fault for the accident in the first place.
To schedule a free consultation with the team at Spencer Morgan Law, call 305-423-3800 today. We are eager to assist you with your case.
Resource:
leg.state.fl.us/statutes/index.cfm?App_mode=Display_Statute&URL=0600-0699/0624/Sections/0624.155.html