Honesty Is the Best Policy When Working with Your Lawyer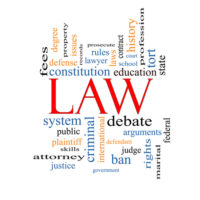 After a Florida slip and fall event or a car crash, an injured party can find themselves facing long recovery times and high expenses. In order to secure their future, pursuing a personal injury claim or lawsuit can become essential. If the person has a checkered past, they may resist being honest with their attorney. Being upfront is important. When an attorney knows all of the facts, they can develop a winning strategy for the victim.
Are you concerned about talking to an attorney because you believe there is information that may harm your case? A qualified legal professional knows how to navigate all personal injury situations. Talk to a Miami personal injury lawyer about what options are available for you.
Things to Share with Your Attorney
When an event leads to injury, a seasoned lawyer can help an individual secure the best settlement possible. A fair settlement is needed to cover all of the expenses of an accident, including medical fees and lost income. Because people want to have a strong case, they may be tempted to forgo details or shy away from sharing any information they feel would negatively impact their claim. In reality, when a lawyer knows the full story, they are able to strategize effectively.
Some of the information to be shared honestly with your attorney:
All of the details and facts of the event that resulted in injuries.
Injuries sustained and treatments.
Prior injuries and pre-existing health conditions.
Any other personal injury claims and lawsuits, including workers' compensation claims.
If you have communicated with insurance companies.
Past criminal history, if applicable.
When the individual brings up any information that might be questionable, it gives the attorney time to assess the fact and strategize how to handle the information as a claim moves forward. If the information is not known by the lawyer and a third party brings it up, it can weaken the claim.
It is likely your lawyer will also need to know all of the accident details to determine negligence. Some of these items could include the following:
Police report of the event.
Images and videos that were gathered at the site.
A description of what happened, moment to moment.
Other factors that contributed to the event.
Date, time, and location of the event.
Work with a Lawyer You Can Trust
When you work with a Miami personal injury lawyer you trust, it can be easier to be honest and secure the results you want. An attorney knows how to secure the best possible compensation package. If there is negative information, they can assess how it should be handled.
With an experienced attorney working for you, you can focus on healing. After all, your health is most important. Allow your legal team to navigate the details and fight for fair compensation. Then, a fiscal settlement can cover all of the fees and expenses associated with your injury.
Are you worried about your past hurting your personal injury claim? An experienced attorney can help. Talk to the Miami personal injury attorneys at Spencer Morgan Law. Contact us today at 305-423-3800 to schedule your free consultation.
https://www.smorganlaw.com/gathering-evidence-is-part-of-a-premises-liability-claim/