Holiday Drunk Driving Accidents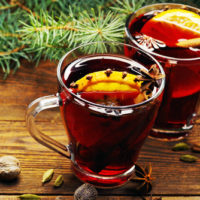 With the holidays officially upon us, our Miami personal injury lawyers feel it is important to address the very real issue of holiday drunk driving accidents. Though most people like to have a drink or two when gathered with friends and family members, the rules of the road do not change just because "tis the season." Drinking and driving is still illegal and, more importantly, it is still dangerous. This is especially true during the holiday season, when more people than normal are drinking and driving, and when weather conditions are not great. At Spencer Morgan Law, we just want to remind everyone to stay safe this holiday season by practicing safe driving techniques and always abiding by the rules of the road. We also want to remind you that if you are the victim of a drunk driving accident that you do have legal rights, and that by working with a knowledgeable car accident lawyer, you can obtain compensation for injuries caused by someone else's negligence.
Drunk Driving Accident Risks Increase During the Holidays
According to the National Safety Council, alcohol plays a bigger role in car accidents throughout the U.S. than any other time of year. In fact, the four-day Thanksgiving holiday weekend sees the most overall fatal car crashes than any other time of year, with an average of 416 traffic deaths annually. The scarily high death rates continue on right through the new year, with New Year's Eve having the highest percentage of alcohol-impaired traffic deaths. The holiday season—meaning November and December—saw approximately 4,371 arrests in 2013, 934 DUI drug arrests, and an average BAC of 0.15 of those who were arrested. That same year (January 2012 – January 2013) saw a total of 27,710 arrests of individuals suspected of driving under the influence, meaning that the holidays account for 15.8 percent of DUI arrests for the entire year.
Tips to Avoid Drunk Driving This Holiday Season
 Being charged with driving under the influence is damaging enough, but causing a car accident while under the influence can be devastating. From causing serious injury to another person or property to manslaughter, there is no telling what type of harm one might cause once they get behind the wheel intoxicated. If you are charged and convicted of causing a DUI accident, you may face jail time, fines, and driver's license suspension, on top of a damaged reputation.
Bearing those consequences in mind, here are a few ways you can avoid being just another statistic:
Plan ahead—assign a designated driver (DD) or, if no one is willing to take on the responsibility, schedule a cab;
Find a non-alcoholic beverage you can enjoy this holiday season;
Celebrate at home;
If you are hosting a party, gather everyone's keys at the door and do not give them back unless they are either a) sober or b) have a DD; and
Eat plenty of food throughout the evening and drink coffee at the end of the evening if you do plan on drinking.
Obviously, none of these tips are as effective as staying sober, but they can go a long way towards keeping you and those around you safe on the road.
Happy Holidays From Spencer Morgan Law
At Spencer Morgan Law, our Miami personal injury lawyers want only the best for our clients and the residents of Florida. Though our job is to help people after an accident has left them injured, we feel it is our duty to remind everyone to stay safe and practice sound driving habits this holiday season.
If you or a loved one should fall victim to a drunk driver, do not wait until after the holidays are over to give us a call. We are available for consultations year-round, as we understand that when it comes to personal injury claims, time is of the essence. Give us a call at 305-423-3800 to schedule your free consultation when you need one.
Resource:
safetyandhealthmagazine.com/articles/9643-infographic-alcohol-impaired-holiday-traffic-fatalities