Hiring A Lawyer For Property Damage Only Or Minor Injuries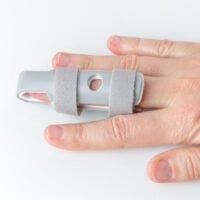 Each motor vehicle accident has its own details to assess. Do not let anyone tell you there are specific guidelines for when you should hire a lawyer and when you shouldn't. If they don't work in the field of law, the information they are sharing may be false. You know the particulars of your exact situation. When you feel you have a right to secure damage recovery after a car accident, you should seek legal guidance. This is true even if the crash was not a major collision.
Seasoned Miami personal injury lawyers have provided legal support to Florida residents who sustained minor car crash injuries or have a lot of bills in connection to property damage. When you bring all of the evidence you have to the attention of an attorney, they can analyze the documents and determine the value of your losses.
Expenses and Recovery from Minor Accidents Vary
When you meet with an attorney they will help you to determine if your accident would be defined as a minor event or not. If it was a property damage only collision, it will likely be referred to as a minor event. Thankfully, approximately two thirds of vehicular accidents in Miami-Dade County do not result in physical injuries. So this type of situation is more common than you may think.
If you are harmed in an accident, hopefully your injuries will be minor. If there are no ongoing health threats or issues because of the accident, your injuries may be categorized as minor. That said, the fees can still be high. When an injury is followed by a ride in an ambulance, time in an emergency room, prescriptions, and days off of work, your final medical expenses could be thousands and thousands of dollars.
Assessing Your Health and Auto Insurance Coverage
Your personal responsibility for medical fees following a minor accident injury could be the difference between you deciding to pursue a legal option or not. Health plans that cover all of your expenses may mean you do not need financial recovery. But many in Florida and throughout the country are without health insurance or carry plans with high deductibles.
When it comes to minor collisions, the majority are settled through insurance claims. A Miami personal injury lawyer can negotiate the terms of the settlement for you. Unfortunately, there are examples of bad faith settlements and insurance companies working to deny or undervalue claims. An experienced attorney is familiar with delay tactics and claims adjusters twisting facts to achieve their goals. Your lawyer will fight for your rights, whether the accident was minor or not.
Were you involved in a minor Florida car collision and are now wondering if you need a lawyer? An attorney can assist you through the insurance negotiation process. The legal team at Spencer Morgan Law provides no-cost, confidential assessments. A strong path toward financial compensation may be possible. Discuss the details of your situation with our skilled lawyers, contact us at 305-423-3800 to schedule your consultation.