Harm Due To Dangerous Roads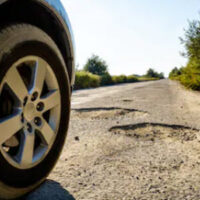 Florida has many wonderful attributes, but the state is also, unfortunately, home to many dangerous roadways. There are many accident injuries every year connected to road risks, and some of them are severe. There are many reasons for this, one theory is because there are not many major highways, leading to overuse and backups as state highways move through cities, including Miami.
While driver error is often to blame for Florida collisions, there are situations in which injuries are sustained due to a dangerous road. If liability can be established, the person or party who created the risk or failed to fix it could be held financially responsible. A Miami personal injury lawyer can guide you through the process.
Factors Contributing to Risky Road Injuries
A range of factors could have prompted your Florida car accident, including poor road construction, faulty maintenance, infrastructure issues, or dangerous traffic flow. Your injury could have been due to one or more of the following:
Overused, worn roads
Potholes and cracks in need of repair
Obstructions that hinder views
Traffic flow controls not in place
Inadequate illumination
Barricades not placed properly
Signage not visible due to overgrown plants
Harm sustained because a car encountered a road hazard could lead to a financial settlement. But to access recovery, who is at fault needs to be identified. Then it needs to be proven that they caused the crash.
Teams of Professionals
Attorneys can provide you with the legal support you need, and they can also connect with a variety of professionals, if needed. For instance, to prove a party was negligent, the expertise of an accident reconstruction professional and a private investigator may need to be added to your personal injury team.
Once proof is gathered, your lawyer will draft and submit a claim to the appropriate insurance company. Often a period of negotiation will follow. If the insurance company simply refuses to provide settlement funds, a lawsuit could produce the results an injured individual needs to pay off expenses and move on from a road hazard crash.
It is normal to have a lot of concerns after a road danger accident. To have your questions answered, connect with a Miami personal injury lawyer. An attorney will inform you of your options, sharing with you possible legal strategies, such as a duty of care failure. They will also review the current strength of your case with you and let you know what needs to be done to fortify your claim, so that you can receive the money you deserve.
Are you recovering from harm due to a dangerous road? Road hazards that could have been fixed could lead to a personal injury claim. Contact an attorney to discuss who was the at-fault party and how damage recovery could be accessed. Once the qualified attorneys at Spencer Morgan Law understand the details of your situation, they will fight for your rights. Our lawyers won't stop until a fair outcome is achieved. Reach out today to get your claim started, call us at 305-423-3800 to schedule your first meeting.