Golf Cart Accidents in Florida Are Much More Dangerous and Common Than Most People Would Expect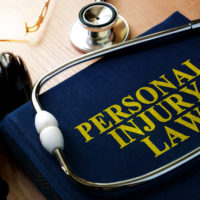 With its almost year-round sunshine, sandy beaches, and friendly tax codes, Florida is a retirees' paradise. As a safe haven for elderly individuals, the state has more retirement communities than most other states, which is great for the economy, but which also poses some unique risks. One such risk is golf cart accidents. Because most retirement communities either prohibit or strongly discourage people from driving vehicles on the grounds, many senior citizens and their loved ones have opted to purchase golf carts. These golf carts are not your run-of-the-mill course carts, however. They are often street legal and can travel at speeds of up to 35 miles per hour—10 to 20 miles over the recommended speed limits in many neighborhoods and retirement communities. The invention of street legal golf carts has led to an increasing number of golf cart accidents. In fact, according to the Consumer Product Safety Commission, there are more than 17,000 golf cart accidents that result in emergency room visits in the U.S. each year. Many of those accidents occur in Florida.
Why the Use of Golf Carts Should Be a State-Wide Concern
 Many Floridians have become so used to the sight of golf carts roaming the streets that they do not think twice about them or their operators. This is the case even when they see young children behind the wheel. This lackadaisical view of the recreational vehicle may not be the root of the issue, but it certainly has not helped to correct it. The normalization of golf carts has led to their increased use in retirement communities, at hospitals, and at public venues such as theme parks, sports arenas, and airports. Despite their widespread use, there continues to be little regulations governing the use of golf carts.
For instance, there are currently no federal governmental regulations in place for golf carts. As a result, laws vary from state to state and sometimes region to region and often do not address many of the major issues associated with golf cart use. As an example, Florida law currently allows any person over the age of 14 to operate a golf cart without having to pass a test or obtain a valid driver's license or permit. The law also does not mandate that any cart be equipped with certain safety features such as seat belts or a horn. However, it does state that if a person travels over 20 miles per hour, seat belts are required. Both the lack of drivers training and lack of seat belt laws contribute to the most common golf cart injuries, which occur when drivers either tip the cart of passengers fall out. Golf carts are not engineered for roll-over accidents, so when they do occur, cart occupants often become severely injured.
What to Do if You or a Loved One Was Involved in a Golf Cart Accident
 If you or a loved one was involved in a golf cart accident, document everything via writing, videos, and pictures. You may be entitled to damages for your injuries. Also, seek medical attention immediately. If you do plan to pursue damages, the insurance company will want a recent medical report detailing your injuries and the cost of those injuries. Finally, contact a Miami car accident attorney. If we believe you have a case, our lawyers will treat your claim as the vehicle accident claim it is and work on your behalf to recover the compensation you deserve. Contact Spencer Morgan Law today to get started.
Resource:
cpsc.gov/search?site=cpsc_site&output=xml_no_dtd&getfields=*&tlen=120&client=ek_drupal_01&proxystylesheet=ek_drupal_01&filter=p&query=golf+cart+accidents